I recently started working with a client who wanted to implement a development programme to support high potential operators who were deemed as future site managers for the business. The programme will last 25 weeks and involve four, two-day workshops, operational experiences (to cover off core activities that site managers undertake) and a business project designed to add real value across the whole organisation. The workshops themselves are a great mix of operational expertise and know-how, coupled with core management behavioural skills training.
So far, so ordinary you might say? Well, the first point of difference for me was the company's desire to genuinely make the participants on the programme feel more valued and special by giving each of them a gift of an iPad. This was more than just a present though as the iPad is being used throughout the programme as the participant's workbook and folder.
Making use of a variety of apps, from GoTo Meeting (for group learning reviews), Evernote and development resources such as TED Talks, the delegates will no doubt make great use of their iPads through the duration of the programme. What's taken the programme to another level though is the decision to host all the programme content on iTunes U.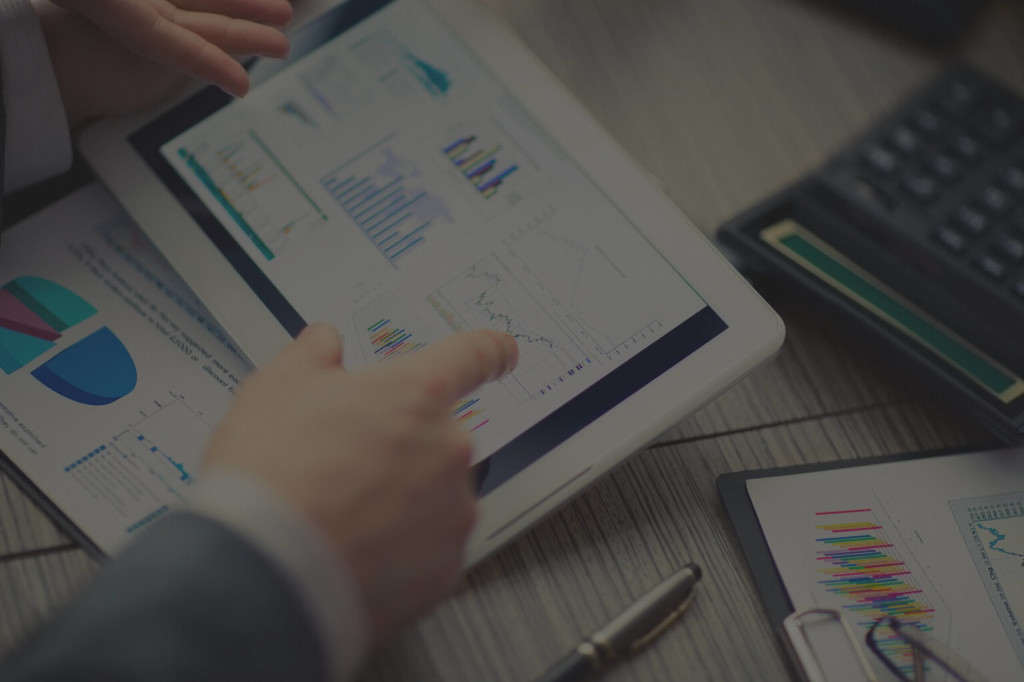 Until recently I had thought that iTunes U was the preserve of academic institutions, not something businesses could deploy to develop their teams. How wrong I was, and after spending time with Tom (one of the Apple guru's at the Bentall Centre store in Kingston) I came to realise the opportunity that iTunes U presented me with.
Firstly, I was able to structure the programme along the lines the business wanted, with a separate section for each module, the operational experiences, the business project and so on. I started by building a participant section which contained the materials they'll use throughout the programme. This included their personal learning goals, a learning review sheet to reflect on what they've learnt and the impact it has had on them and the business, plus tools to help them prepare for a 360 feedback process (another element to the programme).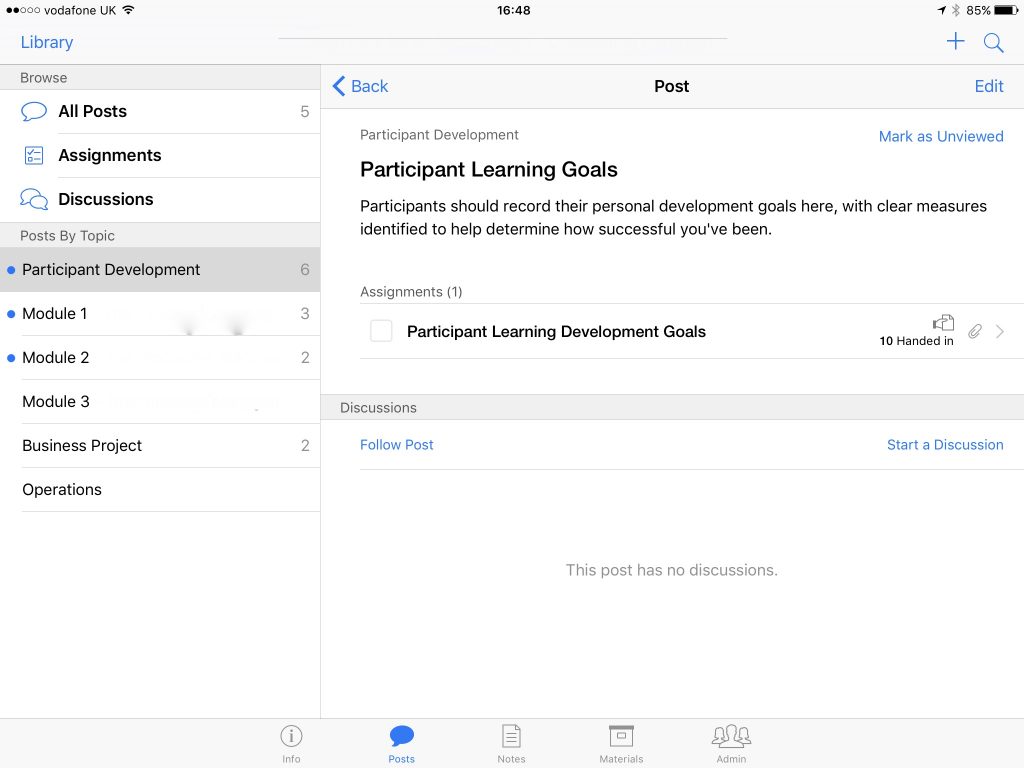 iTunes U allowed me (as the Course Instructor) to decide if I wanted to grade (i.e. mark) the work that the participants hand in (i.e. upload to iTunes U). They download the files easily to their iPad, work on the document and then upload it back to iTunes U. I can even get notifications on my phone when they do so,(if I wish).
All the other files which are relevant to the programme such as copies of slide decks, module activity sheets and post-module assignments are also stored in the iTunes U cloud. Any activities that need to be completed are referred to as Assignments and I'm able to track the % achievement/ progress that each participant has made to date.
Again you may be thinking, OK I can do a lot of this just using Dropbox, why would I need iTunes U?
One of the additional benefits of using iTunes U is all the course content that is accessible publicly from Apple. With diverse topics such as leadership, time management or coaching, a wealth of free articles, podcasts and other media is there for the plundering, plus there's the added content that can be purchased via the normal iTunes /iBooks stores. Of course, whilst the content I've selected from iTunes for the programme is free and open to all to access, the programme content and all related materials are private and only accessible to authorised people on the programme.
Now, an organisation that already has its own learning management system (LMS) is probably not going to get all that excited by this. However, seeing as there are many more organisations that don't have an LMS than do, it might be worth looking into. Choosing the right LMS, indeed getting your digital learning strategy right, can be a daunting task for many companies, especially SMEs. Fortunately there are plenty of excellent organisations out there to help companies explore their options and several events throughout the year that provide a window onto the digital learning world. For my money, the premier event is the annual Learning Technologies Conference and Exhibition which takes place at London's Olympia (www.learningtechnologies.co.uk)
If you are considering what options might be right for your organisation, or if you're not looking for an full on LMS, then tapping into the resource that is iTunes U might be a sensible first step for you? Or alternatively, if you only need a digital learning solution for a small number of people or programmes, then again iTunes U might be a solution to explore?
Two final things. The support I've had from my Apple Business store team has been phenomenal. I can't thank Tom, John and Grant at the Bentall Centre store in Kingston enough for their superb customer service and expertise. I've no doubt you'd get similar support from your Apple Business team who are always available at your local store, should you choose to explore iTunes U further.
Finally, perhaps the most attractive aspect of iTunes U is the cost to use it.
Nothing! Zero!
Zilch!
Or in other words, it's free!!