Coffee, Pastries and Operational Excellence, with Gary Cowles
An interview with Gary Cowles, Operations Director at Paul UK.
Our latest episode of the Multi-Site Masters podcast features a superb guest, with an incredible background in operations across many businesses in retail and hospitality. Gary Cowles is the Operations Director for Paul UK, the Patisserie and Coffee specialists who maintain a strong culture of product quality and innovation in the bakery area.
Gary's experience and insights are a must-listen for any operations director or multi-unit manager; with clear and concise definitions of operational excellence and practical suggestions that any operator can benefit from. In particular, in this episode we will explore:
The importance of product quality and training for team members
The people challenge – recruiting and retaining team members
Operational excellence – four core behaviours that lead to the consistent delivery of brand standards and the customer experience
Operational excellence – the role of the Ops Director when out on site visits with their multi-unit managers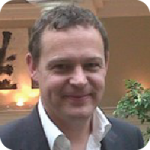 Guest: Gary Cowles, Operations Director for Paul UK | Gary's LinkedIn Profile
Contact Gary: gcowles@paul-uk.com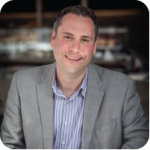 Host: Lee Sheldon, co-founder of Mastering Multi Units | @sheldious | Lee's LinkedIn Profile
Contact Lee and his team: contactus@masteringmultiunits.com | @MMU_Global
Listen to the episode here:
Podcast: Play in new window | Download (Duration: 39:46 — 34.5MB)