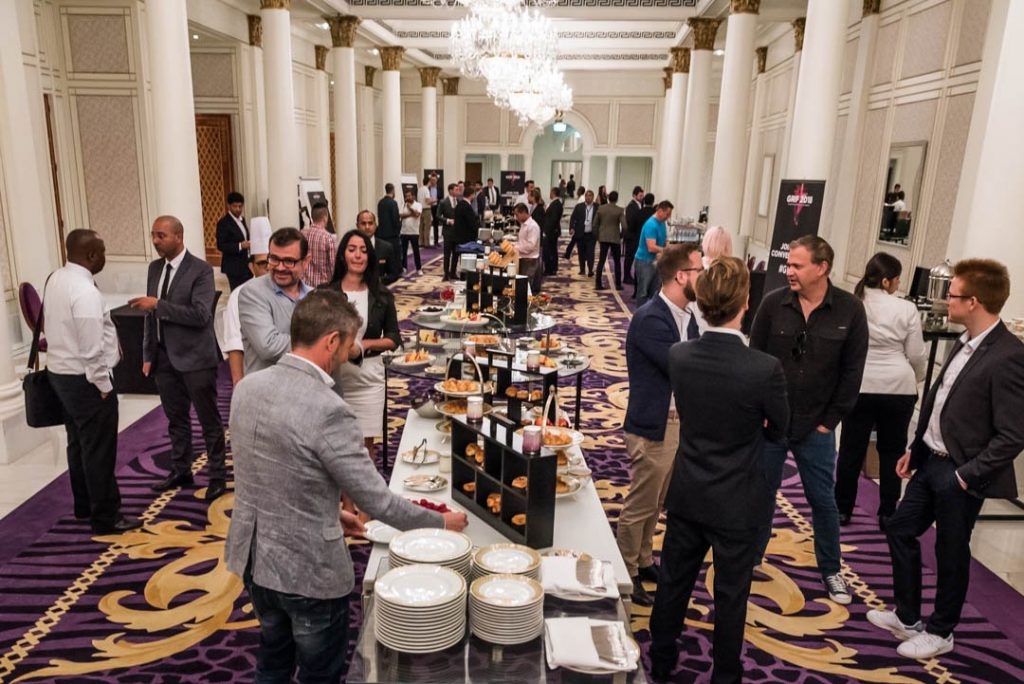 GRIF 2018
Discuss. Develop. Disrupt.
These three words formed the mantra for this year's Global Restaurant Investment Forum (GRIF) which was held in Dubai last week, and to which I was fortunate to attend. Now in its fifth year, GRIF brings together F&B owners, professionals and consultants, with investors in the industry; all meeting to explore key themes and issues that are relevant to the constant evolution of the hospitality sector.
The event kicked off with participants attending one of three masterclass sessions covering topics such as franchise negotiation skills, restaurant marketing and how to achieve operational excellence. This was my first time at GRIF and one of the main draws for my colleague (Daniel Mills) and I to attend, was the ability to facilitate the operational excellence masterclass.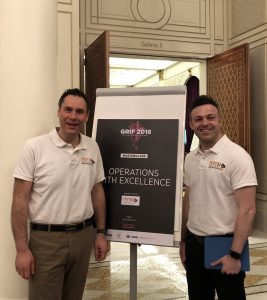 We had an excellent turnout, valuing the interactions and discussions that we had with the participants during our three hour slot. We were honest from the get-go that the topic of operational excellence could be seen, by some cynics perhaps, to not be the sexiest or most exciting one to launch the conference with. Indeed, our mantra at Mastering Multi-Units (MMU) is that the "road to operational excellence is paved with discipline and consistency".
But, as any world-class operator knows, it is this relentless focus on the details that underpins the creation of culture that focuses on being brilliant at the basics on every shift and every day. True too, that much of what we discussed in relation to our four operational disciplines, might be seen as common sense. To the audience at GRIF I would hope these disciplines would indeed be common knowledge but the real question that every operator must answer is whether or not these are common practice in their organisation?
With the masterclasses delivered, the attendees moved on to a fantastic culinary tour of 6 new and very different F&B operations in the Dubai city area. Other writers, more skilful than I at describing these culinary experiences, will no doubt be writing about these new restaurants in great detail. I'll just say that passion and innovation in the hospitality sector is alive and well in Dubai!
GRIF opened the conference sessions with a fascinating presentation on global consumer trends, presented by Ruth Marshall-Johnson (from The Future Laboratory). The themes Ruth presented on certainly informed much of what was to come over the two days and I want now to turn my attention to exploring three themes – Guest experiences and technology, value shifts and people – that resonated with me and that subsequent speakers developed further over the two days.
Guest Experiences – does technology help or hinder?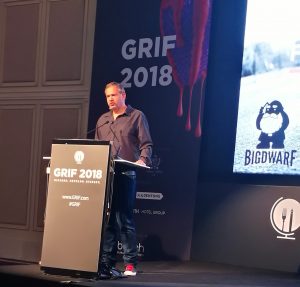 "You're either in the convenience business or the experience business" (Ian Ohan, founder of Freedom Pizza)
There was a great deal of discussion concerning the importance of convenience to customers. This was perhaps most relevant when linked to home delivery and the continued expansion of this sector. Certainly, presentations by Peter Backman and Ian Ohan explored the role that technology plays in making the delivery process as user friendly and quick as possible for the consumer.
Accessing technology to place orders for home delivery continues to be dominated by smart phones and tablets, with apps evolving almost weekly to enable customers to get their food at the time and place of their choosing.
Whilst Peter rightly highlighted the challenge for restaurants in creating a sustainable model which provides the convenience and speed customers seek (with the small matter of making the process profitable), it was Ian who predicted that the focus on convenience at the expense of the experience, might well be a temporary phenomenon?
Creating customer experiences that impact on all five of our senses, was a theme that other speakers spoke to. Nick McCabe, CEO of Hakkasan, explained how critical the "immersive experience" is for their customers, with everything from aromas to lighting being carefully designed to compliment one another in order to transport their customers into the atmosphere and experience they're seeking.
Aaron Noveshen, founder of The Culinary Edge, demonstrated how US brands are focusing in on creating a colourful experience, in terms of both restaurant decor & food design. The vivid colours of appetisers, main dishes and desserts are not just being offered by new brands such as Starbird and By Chloe, but also by long established names such as Starbucks (just Google the Unicorn Frappuccino and you'll see what I mean!)
Perhaps another reason for the use of such vivid colours in food and drink is the never ending march of the "food selfie". If there are any restaurants left that have not realised the importance of this phenomenon, then Aaron thinks they need to catch on fast because food photos are becoming part of "acceptable narcissism" in everyday society. As he put it "#eatingforINSTA is here to stay!"
He made the point that all food dishes need to be "photo ready" and that restaurants should not just take photos of their food using specialist camera equipment and lighting, but also take snaps on their smartphones as the dished would appear to guests in the restaurant, in the lighting conditions that exist there.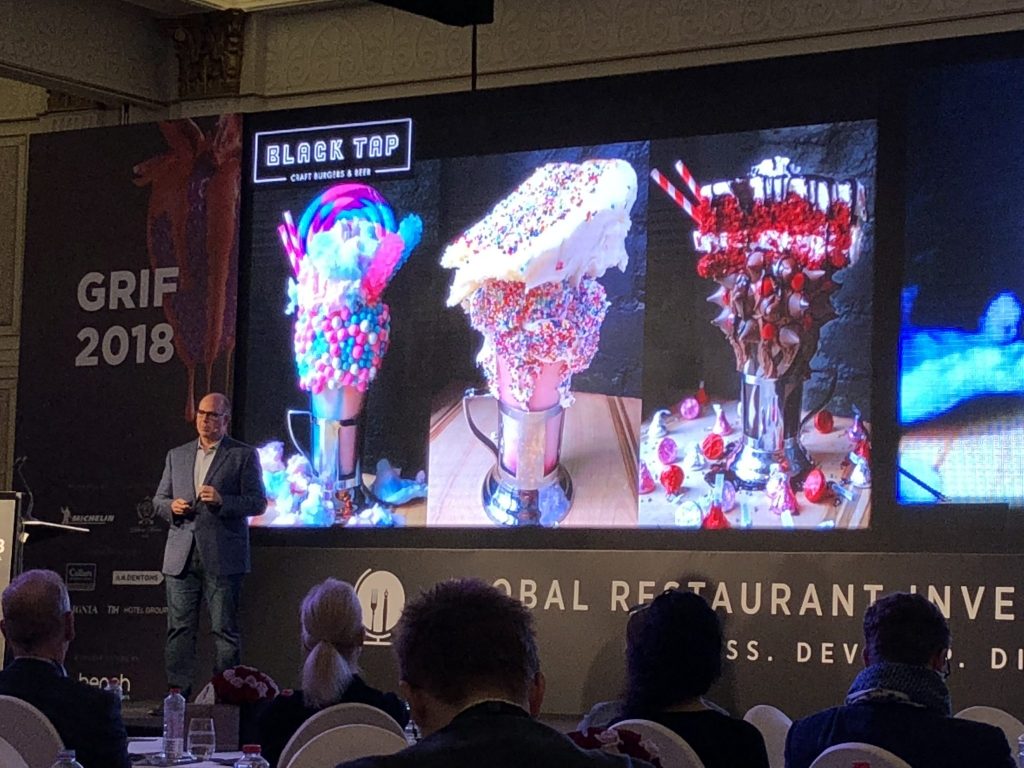 Technology is fast becoming part of the restaurant design too, with built-in touch screen displays for ordering and menu information, already becoming common place and not just in quick serve restaurant formats.
Benjamin Calleja (CEO of Livit Design) delivered a breathtaking insight into the future of restaurant design that not only blends technology seamlessly into the physical build but which also deploys the latest A.i tools to create more personalised experiences for guests. This is coupled with the ability for restaurants to record a dazzling array of metrics, from the intensity of scents (no doubt already in use at Hakkasan properties!) to heat/light sensors and geo fencing to track who does and does not come into the property, where they sit etc.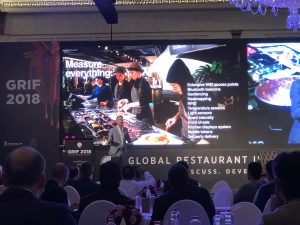 Technology doesn't always need to be invisible of course, as the Wynn Hotel in Las Vegas is showing by placing an Amazon Alexa device in every guest room, allowing hotel guests to control lights and temperature controls, as well as interact with hotel services and local information.
Whilst we're not quite at the "Rise of the Robots/ end-of-days Terminator scenario" yet, all these developments are nonetheless exciting opportunities to improve the customer's experience but which require us to do so in a responsible way that doesn't alarm or diminish the privacy of our guests.
The other key (and in my view, too often overlooked) issue with technology was succinctly highlighted by James Hacon (MD of Think Hospitality) when he said; "technology only truly delivers a better experience for the guest when the team members are all trained and fully conversant in its use".
How many companies provide their teams with new software or hardware and just expect that they will learn how to correctly use it by osmosis alone? Please don't be the next company to launch a new app or introduce technology into the unit without having any plan for staff training and familiarisation!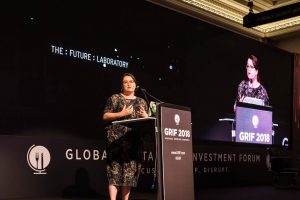 "The single word to drive the future is emotion"
I recall Ruth's opening slide on day one, declaring that "the single word to drive the future is emotion" (Patrick Dixon, "The Future of (Almost) Everything". Of course, technology can to some degree, impact on emotion (I know how a new iPad launch stirs my emotions!) but there's no question that technology is clearly limited in terms of what it can do to create experiences that touch us in ways that we then want to experience them again & again.
As Nick McCabe from Hakkasan, noted, his restaurants aren't providing online recipes, selling cookbooks or creating delivery apps because the experience has to take place within the four walls of their location. Using technology in new unexpected ways, to surprise and delight customers can of course work. Sending a guest who happens to be near your location, a notification on their smart phone that they're entitled to a free appetiser or discounts on their food and drinks, can nudge customers into coming to your location.
But, as Jame Hacon suggested, low tech options such as giving a guest a physical voucher as they pay their bill which they can redeem instantly for a take away ice cream or high quality confectionary, can have an even greater impact on the propensity of the guest to return.
Value Shifts
As technology drives changes in guest behaviour, so other factors are influencing people too. Perhaps foremost amongst these is our growing concern over the environment and especially the food which we consume. Questions such as "How it is grown or created?", What does it contain? alongside ethical concerns over the way in which farmers and producers are treated, are all impacting the food choices we make.
Ruth told us that veganism has grown over 500% in the US since 2014 and that this trend is being observed all over the western world. Aaron made the point that consumers now rightly demand that healthy food tastes fantastic too and that the trade off between food that is good for you versus food that is delicious to eat, is no longer a choice you need to make. Brands are creating dishes, such as the US phenomenon that is The Impossible Burger, that are so tasty that everyone wants to eat them and that are niche products no more!
I'd wager that perhaps the most memorable presentation for anyone who witnessed it, came from Mohammed Ashour (Founder of the Aspire Food Group). Mohammed's presentation was entitled "Are insects the new sushi?" After hitting us with that barn stormer of a presentation title, he proceeded to ask and answer the three questions that always flow from this – What the hell? How the hell? Are you serious!?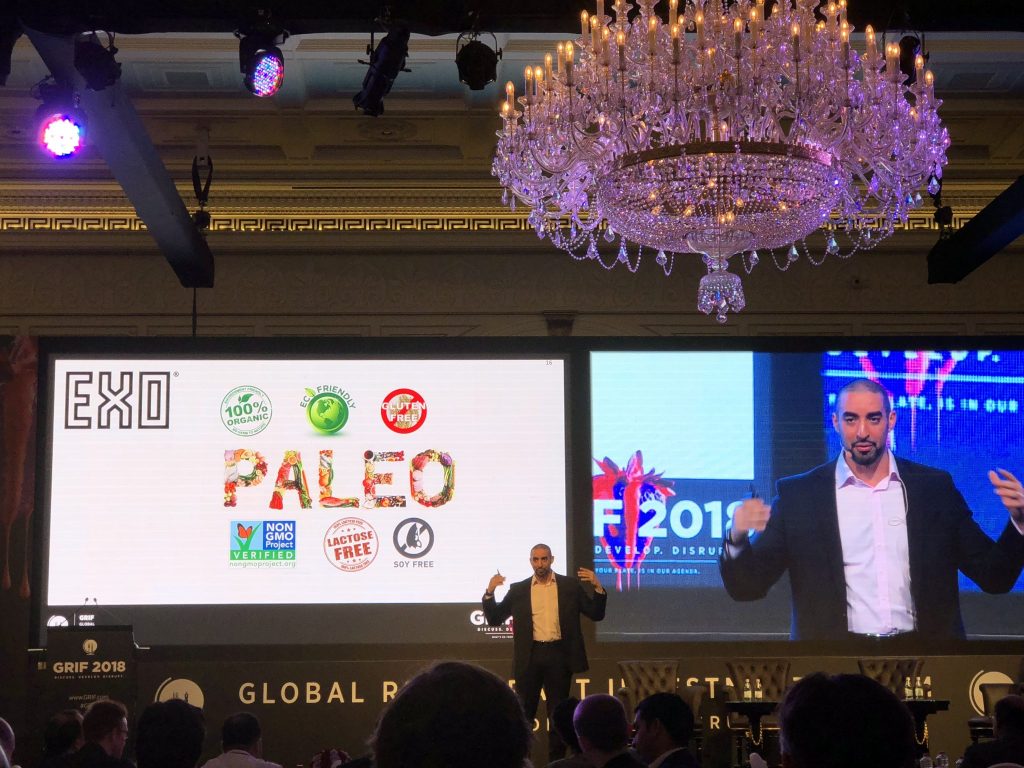 Serious, he certainly was and he went on to deliver one of the most thought provoking talks I've heard in many years. His company, The Aspire Food Group, aims to provide a solution to world food and protein shortages by harvesting the protein of insects, or as Mohammed right points out, we should call them Aketta rather than insects. (After all, we don't say we eat cow, we say we eat meat!).
Mohammed's focus is on markets where insects are already consumed, not labouring just yet to convince North Americans and Europeans to alter their diets. An estimated two billion people in countries like Mexico, Brazil, and Thailand eat them regularly. Research shows that one billion people worldwide have a protein deficit, and as the population grows, there will be an increasing need for ecologically responsible sources.
This is an incredibly worthy and powerful endeavour, and I think I can safely say the whole audience gave Mohammed a big thumbs up for delivering an outstanding presentation and for doing something truly revolutionary to help tackle hunger in the world.
Consumers, especially millennials, are being drawn to causes that add value to others and give something back to the world. Even on a more local and individual basis, the brands that genuinely take a strong, ethical stance to the food they source and offer, are looked on increasingly favourably by many of today's consumers.
Restaurants must therefore use every means at their disposal, from traditional in store and broadcast/ print media channels, along with a powerful and deliberate social media strategy to help spread the word of what they do.
Chief amongst these means are the people who work in the brand. They should be willing advocates for what you do because they have already bought into 'why' you do it in the first place.
Indeed, Aaron highlighted brands in the restaurant space who already do this and more, such as By Chloe. They're creating a community about what they do, how they do and, most importantly, why they do it. Their website is more than just a window into a food brand. Indeed it starts to communicate a lifestyle which like-minded people relate and gravitate to.
It was suggested that food is the new diplomacy because "we all speak the language of food". As technology creates an ever more integrated, virtual world, people are seeking to be together in more communal ways, hence the growth of brands such as Wagamama and others where communal dining tables are prevalent.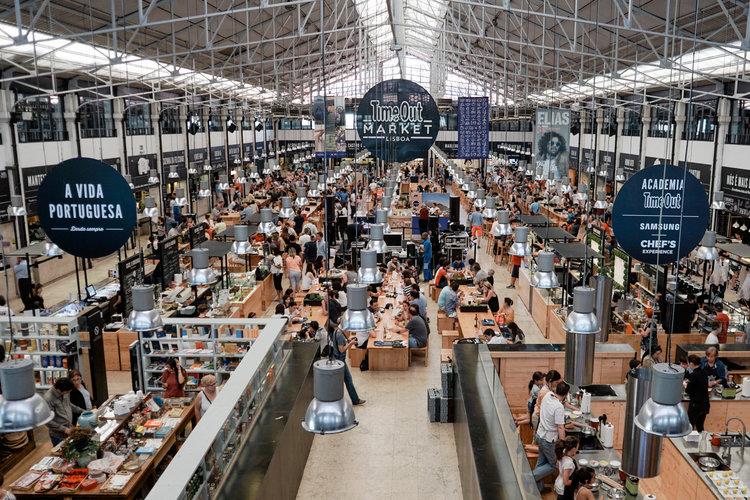 Didier Souillat (CEO, Time Out Food Markets) showed us how the traditional food market is making a come back, with a site in Lisbon which offers customers the chance to shop specialist food outlets and then to dine together from a myriad choice of cuisines, all under one roof.
Convenience is certainly at work here but so is the experience factor that drives people to return and share their experiences with friends and family. With word of mouth being replaced by "word of (social) media" it has never been quicker to spread the word about outstanding products and service experiences that we have (or to warn others when the experience is sub-par).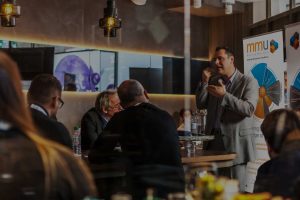 People
As ever, it is people who ultimately deliver great food & drink and genuine hospitality, whether that be in a food market, a hotel restaurant or even to the door of the customer as the representative of a home delivery service. The challenge of finding and retaining good quality people is harder than ever and this was the subject of a great deal of conversations I took part in during my time at GRIF.
Of course, the subject was also discussed during the main conference session and during the round table discussion groups that took place on day two. However, it would be fair and accurate to note that the "people and talent" issue was given less time and prominence in the main conference room than it deserves, where the session entitled "curating talent and company culture" was given 15 minutes, whilst the finance forum element had two hours dedicated to related topics.
Certainly more time spent on solutions to the problem that just about every F&B operator faces, would be welcomed by all, especially as there were good and relevant points being made regarding this area during the round table discussions that I observed.
Raising the people issue up the agenda for senior leaded is essential and one participant rightly made the point that the financial metrics associated with people need to be understood by the senior leaders, not just HR.
For example, CEOs, CFOs or COOs would probably know what their food costs are or what the current labour cost is (in monetary and % terms) but could they tell you what the true cost of labour turnover is for their business (and not just the fees paid to recruitment agencies or the departmental costs associated with a resourcing function).
Could they tell you what the L&D spend is and how much of that is focused on talent development and succession, as opposed to compliance and knowledge based operational training programmes?
Ask most CEO's/ business owners what their business and marketing strategy is and they're normally able to articulate this with ease. Ask what the learning and leadership strategy is for the next 18 months or so, and you get a very different response (which tends to be silence followed by some vague platitudes about people being their most important asset etc.)
One participant (a senior recruitment executive) shared his observations on what the top 5% of CEOs do differently, in relation to their people strategy:
It starts with an honest appraisal of the competencies that they will need their team to demonstrate in order to achieve the business plan over the next 3-5 years
They benchmark their current team against these (using relevant metrics, profiling tools and good, old fashioned candid conversations!) and determine what gaps exist
They recruit people based on the competencies that are needed
They train + develop people based on the competencies required
They review their reward and performance mgt systems and ask if they're fit for purpose now and for the next 3 to 5 years? Perhaps the current systems were (or more likely are a hangover from the 80's or 90's but what about not now? Such systems must balance rewarding actual performance and results with the behaviours demonstrated to achieve these results
There was also a great deal of discussion regarding how such reward schemes are becoming more long-term and future focused, with people achieving a % of ownership which grows each year, rather than just a yearly bonus scheme based on profitability and related factors.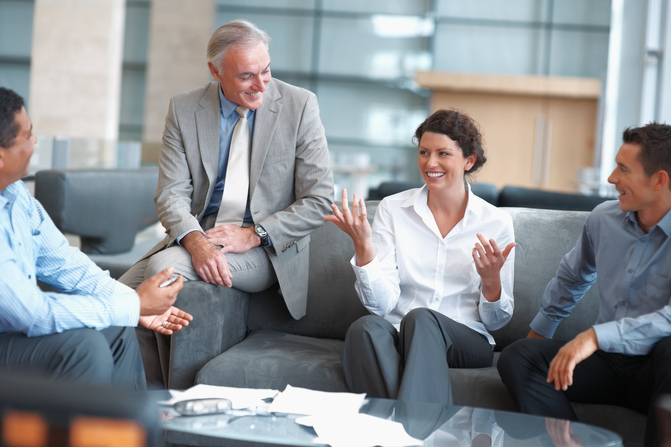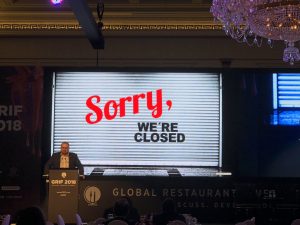 Summary Thoughts
The need to deliver exceptional guest experiences will ultimately be the key driver to success for the hospitality inducts. Yes, technology will play a critical part in the delivery of these experiences, sometimes in visible ways (e.g. delivery service apps) but increasingly in ways that blend into the back ground, from the perspective of the guest.
Creating experiences that speak to the five senses, in a way that technology is a long way off doing, makes the in-restaurant (or at home) dining experience hard to replicate. Well trained, confident and passionate team members will be at the heart of these experiences, looking for opportunities to surprise and delight guests which can be as simple and cost free as offering to take a photo of the guests with their food order.
Concern over the provenance of the food we eat will continue to grow and deepen, with brands that provide information (both through technology and well trained staff) likely to be trusted. I'm not sure how quickly the "insects as sushi offer" will become mainstream but there's no doubt this is an exciting and potentially world-changing prospect.
Concern over people issues must stretch way beyond HR functions and it should be the norm for a CEO to be able to answer with confidence and pride, the questions that we posed a paragraphs ago.
GRIF 2018 was a superb event, full of amazingly diverse and interesting people. I'm grateful to have had the opportunity to attend and make so many connections amongst my fellow participants.
Finally, I must shout out the superb organisation of the conference by the organisations team at Bench Events.  Nothing was too much trouble, nothing was overlooked and no-one could have asked for a more attentive support team on site at the hotel.
In 2019 GRIF moves to Europe and the beautiful city of Amsterdam, February 25th to 27th 2019.
I hope to see as many new and familiar faces there as possible!
Until then…
Discuss. Develop. Disrupt!