Mastering Multi-Units (MMU) is has been privileged to work with a number of clients for a significant period of time; supporting their multi-unit managers as they adopt and embed the operational disciplines of world-class operators.
One such example of this is PAUL the French chain of bakery/cafe restaurants that operate over 37 sites in the UK. For well over 18 months now, MMU has been engaged to provide development support to their Operations Managers (OMs) with emphasis on:
1. Reviewing business performance with their Store Managers (SMs) and agreeing an action plan to cover the next 90 days
2. Conducting critical-impact store visits to review progress of the quarterly plan, while also evaluating the consistency with which brand standards are delivered, which impact the wider customer experience
In our latest Case Study with PAUL UK you can learn how we worked with their OMs, the impact this has had on their approach and behaviours (measured by two rounds of 360 feedback) and how this positively influenced key business performance indicators.
As with so many of the projects we engage with, it is critical to success to understand that there are no quick fixes and that standalone, two-day workshops, are never the solution in themselves. Yes, such sessions can introduce new ideas or tools, allowing participants to discuss and try these out in a safe environment.
But it is 'on the road' where the 'magic' truly happens and that is why we insist on supporting Multi-Unit Managers beyond the walls of any training workshop, observing them as they conduct there unit/site visits, carrying our business 1:1 reviews with their managers.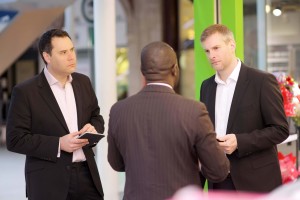 If you'd like to know more about our approach, with companies like PAUL and many others,  please contact me directly on lee.sheldon@masteringmultiunits.com or call to say 'hello!" on +44 (0)7841 724-421