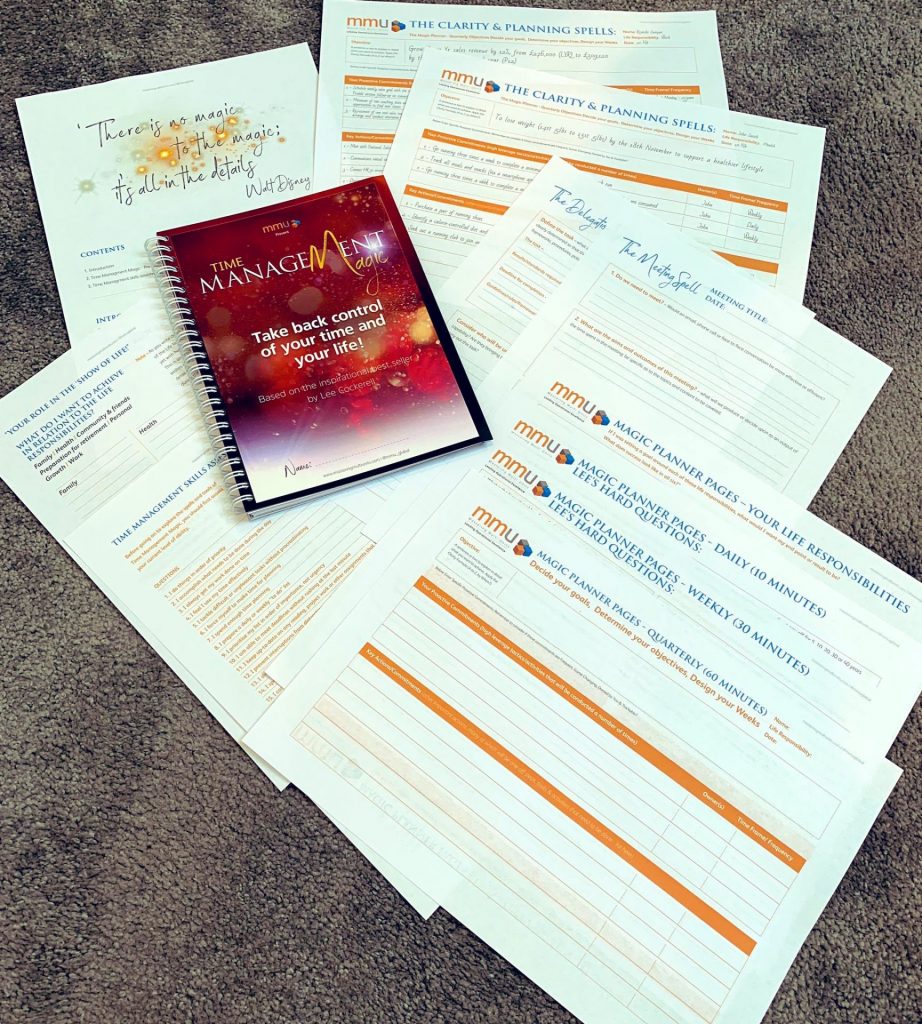 In early November I'm scheduled to deliver further sessions of our "Time Management Magic" programme (5th November in Liverpool, 6th November in London) based on the best selling book of the same name by Lee Cockerell (former Executive Vice President of Operations, Walt Disney World Resort, Florida).
But these will be the first sessions since we decided to revise and enhance the programme, based largely on the wonderfully helpful and constructive feedback we had from participants.
Our inaugural programmes, quickly taught us that we had simply too much content to fit into a single day. This is largely because we go beyond the traditional topics associated with time management training (goal setting, prioritisation, diary management etc) and explored topics that we feel are integral to productivity in the modern world.
At the heart of the programme are the 5 Productivity Spells: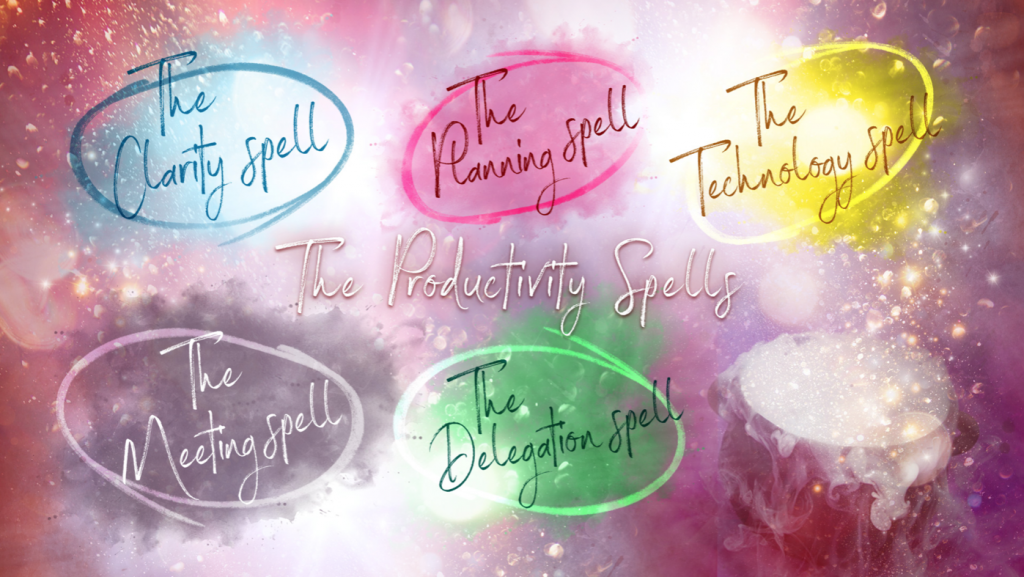 It's the final two topics (facilitating impactful meetings and delegating effectively) that we knew were so critical to include but, try as we might, we couldn't cover these areas in the depth that they deserve (and believe me, I can talk fast!).
This led to the simple conclusion that we would reengineer Time Management Magic to better reflect the system that it teaches, with the first workshop based session focusing on the first three Productivity Spells, followed within 6 weeks with two live webinars covering the Meeting and Delegation Spells.
This approach has given us more space for the first three Spells to 'breathe' and ensure that participants leave the first session with all their most important objectives mapped out, rather than just one being completed as an exercise to build upon at a future time. We're also tackling issues that we just didn't have chance to get to before, such as how to make the most of using conference call and virtual meeting technologies during the Meeting Spell.
The webinars provide the opportunity to revisit key messages and activities from the one-day session, allowing participants to share their successes and challenges with others. I think this is crucial as we all, at some stage, fall off the "productivity wagon" and the webinars (which are restricted to 6 participants per session) allow people to get back on track with their productivity journey.
Perhaps the most common feedback from the participants who enjoyed the programme so far, is that it's enabling them to refocus on personal goals and areas of their life which they've too often neglected. From learning a language to more frequent "date nights" with their partners, the impact on the personal side of life is wonderful to behold.
That's not to say there's not clear work benefits too; in fact feedback is fast coalescing around the Meeting Spell as a crucial set of skills and top tips to help turbo charge the quality (rather than the quality of frequency) of meetings that participants hold.
As the author and inspiration for the programme, Lee Cockerell, says "If You Don't Take Time To Plan The Life You Want, You'll Spend A Lot Of Time Living The Life You Don't Want!"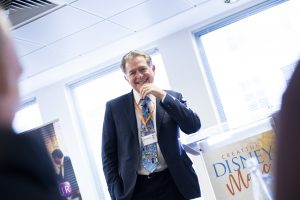 If you're interested in learning more about the Time Management Magic system, why not listen to the podcast episode of the Multi-Site Masters in which my MMU colleague, Daniel Mills, and I met with one of the participants from the pilot, Andrew Lawson, to discuss the value he gained from attending.
You can find out about the next sessions we're running in November (5th November in Liverpool, 6th November in London) by visiting our Eventbrite page HERE.