Wellbeing for the multi-site manager, with Mel Crate
An interview with Mel Crate, Founding Director, Luminate.
Our latest episode of the Multi-Site Master podcast is firmly centred on the topic of well being for the busy multi-site manager (and others!). We're delighted to be joined by Mel Crate, the founding director of Luminate, a wellbeing consultancy working with organisations to improve mental health across the UK.
Mel founded Luminate after almost a decade of working in high-pressure environments, where work/life balance and mental health were never treated as a priority. She experienced and witnessed high-stress levels, exhaustion and eventually burnout, which is when she came to the conclusion that looking after employees' mental and physical health at work was the key to high performance and a thriving organisation.
In this episode we'll talk about:
The impact of technology on our ability to be effective and productive
The challenge of maintaining a healthy diet and exercising regularly when "on the road" a great deal
Mindfulness, what it is (and isn't) and how you can embrace the techniques associated with it to help you 
Some of the common symptoms that people with mental health problems may display and what to do if you feel that you may be showing signs of these
Peppered with some fantastic tops tips, this is a fantastic episode for any manager interested in 'self-care' as well as knowing how to best support their own team.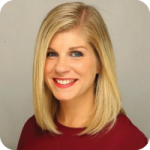 Guest: Mel Crate, Founding Director, Luminate | Mel's LinkedIn Profile
Contact Mel: melcrate@weareluminate.co
Luminate website: http://www.weareluminate.co
Luminate Twitter: @weareluminate
Web Links to two organisations referred to during the episode:
Anxiety UK: https://www.anxietyuk.org.uk
Mind: https://www.mind.org.uk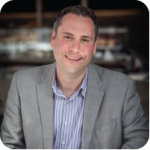 Host: Lee Sheldon, co-founder of Mastering Multi Units | @sheldious | Lee's LinkedIn Profile
Contact Lee and his team: contactus@masteringmultiunits.com | @MMU_Global
Listen to the episode here:
Podcast: Play in new window | Download (Duration: 48:35 — 41.6MB)