The Power of Inspiring People
One great leader can change a person's life.
A good manager, or a bad one, affects every aspect of your organisation — employee engagement, productivity, turnover and profitability. But having a team of great managers in an organisation isn't something that happens overnight.
When inspired leaders at all levels act with courage to connect and engage those around them, an entire business is transformed.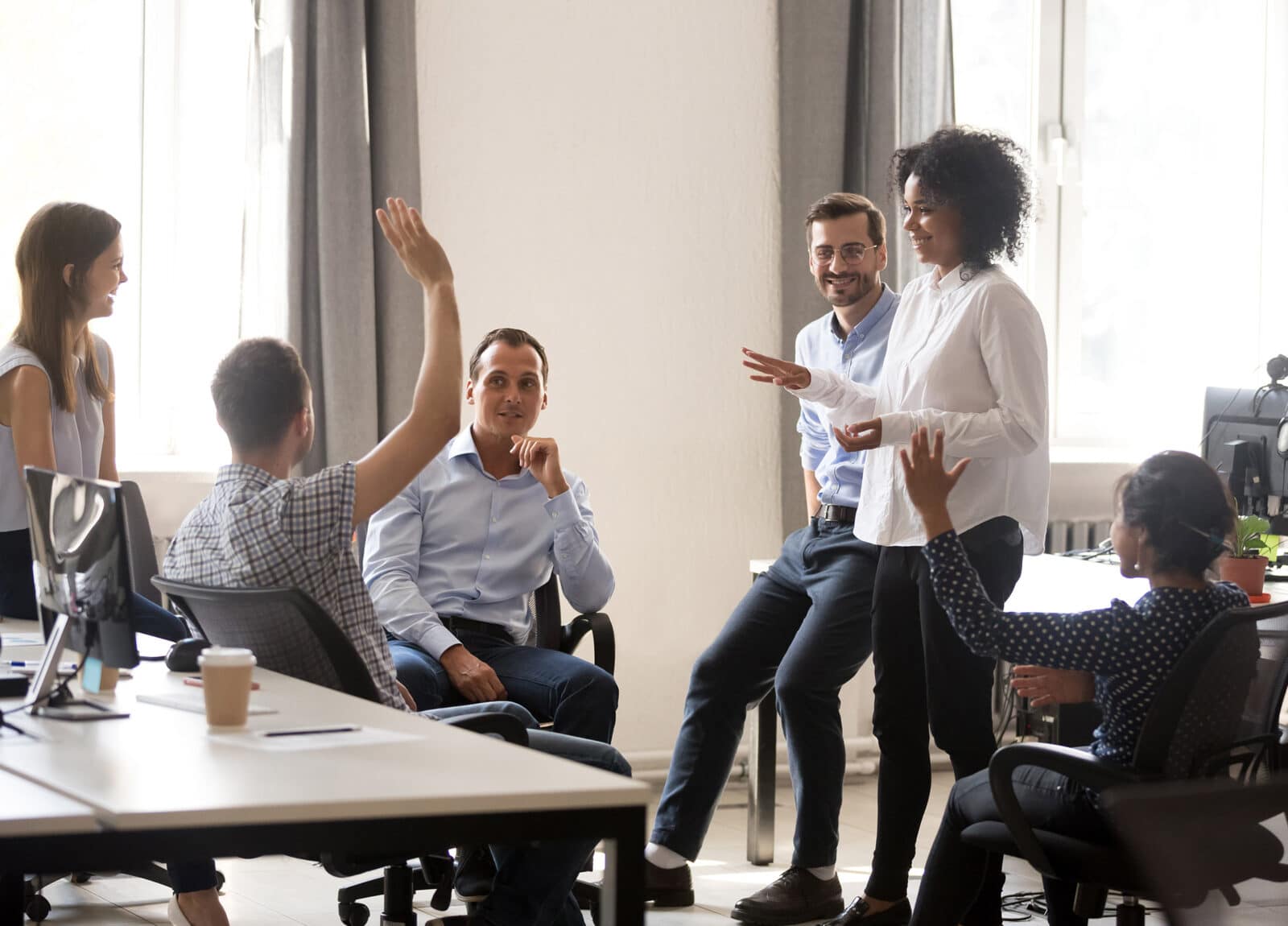 Effective Solutions
World-renowned for personal effectiveness and leadership training.
As a recognised channel partner with Blanchard, MMU passionately shares the belief that everyone deserves to have a great manager. MMU is now able to deliver Blanchard's world-renowned, personal effectiveness and leadership development solutions to individuals and teams of all sizes.
Designed for the most pressing issues you will face today, you can use the Blanchard content to benefit you and your team in many ways, with content that can be delivered across multiple delivery formats, from in person work sessions, virtual meetings to an online learning platform.
With two of the world's most widely used leadership frameworks, the SLII® model and The One Minute Manager®, the Blanchard management training programmes apply proven, time-tested models to make everyone a leader.
Leadership Solutions for the Modern Learner
We help you to reach your goals by accessing powerful Blanchard content solutions.
Whether you have two individuals or a team of 20, if you're looking to provide guidance and support to new managers, help experienced leaders create a more engaged and productive culture or enable individuals to achieve their goals, we can help you to access these powerful Blanchard solutions:
Start the Discussion
MMU delivers the impactful Blanchard content solutions to help you and your team strive to meet and exceed business objectives.
Get started today