Focusing on What's Important is Tough
Living in a world of multiple and ever-changing priorities, with constant interruptions and distractions, it's easy to feel:
Overwhelmed
When too many priorities need to be juggled, what matters to you most seems to get neglected.
Busy but not effective
Putting in the hours, eating into personal time with no true sense of achievement, with too many to-dos slipping through the cracks.
Distracted and unfocused
Interruptions and distractions are constant and pervasive in today's world, preventing focus and productivity when it matters.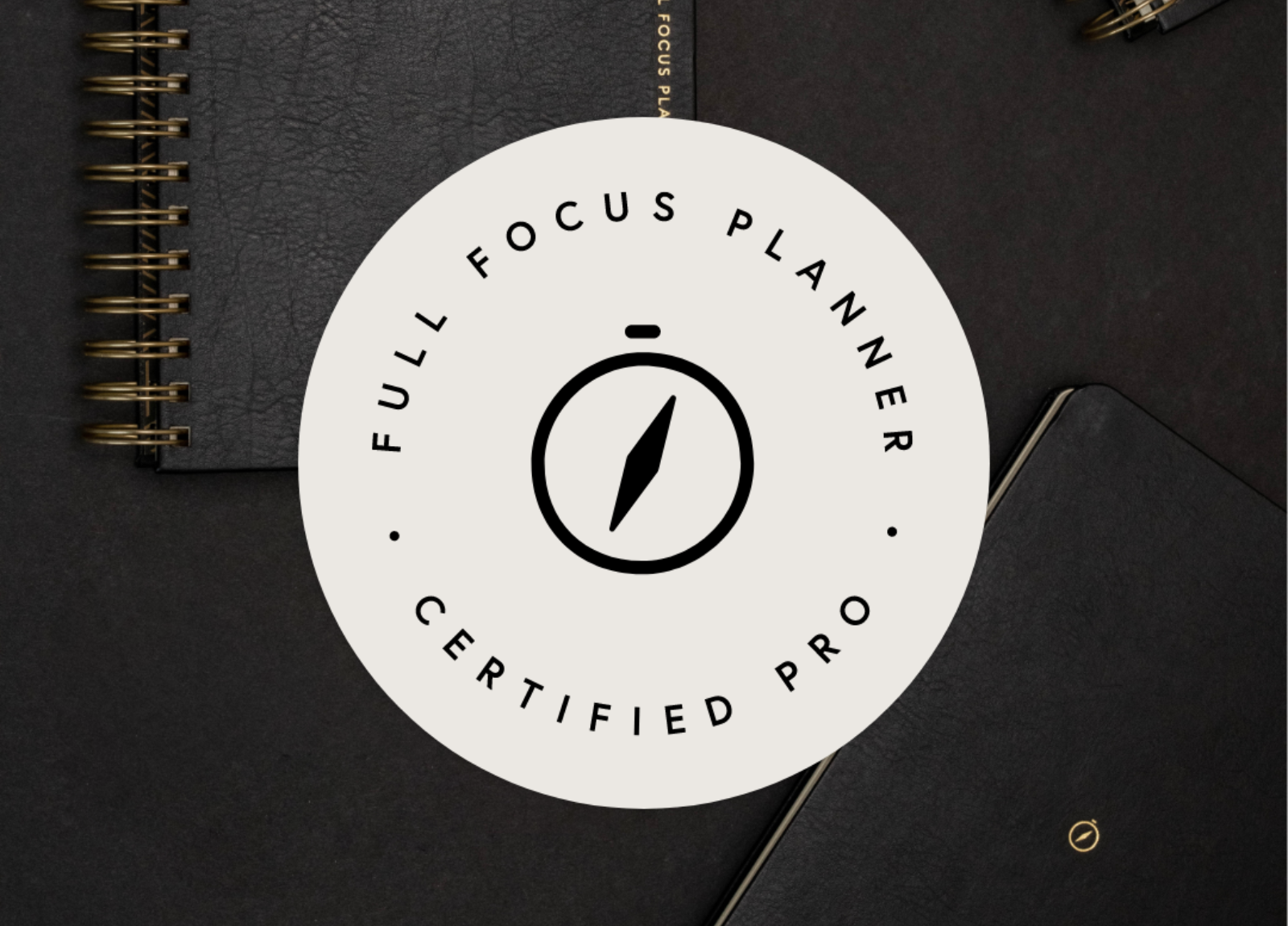 Full Focus Productivity is a system created by performance experts that enables you to banish distractions, tame your to-do list and achieve the big goals that matter to you most.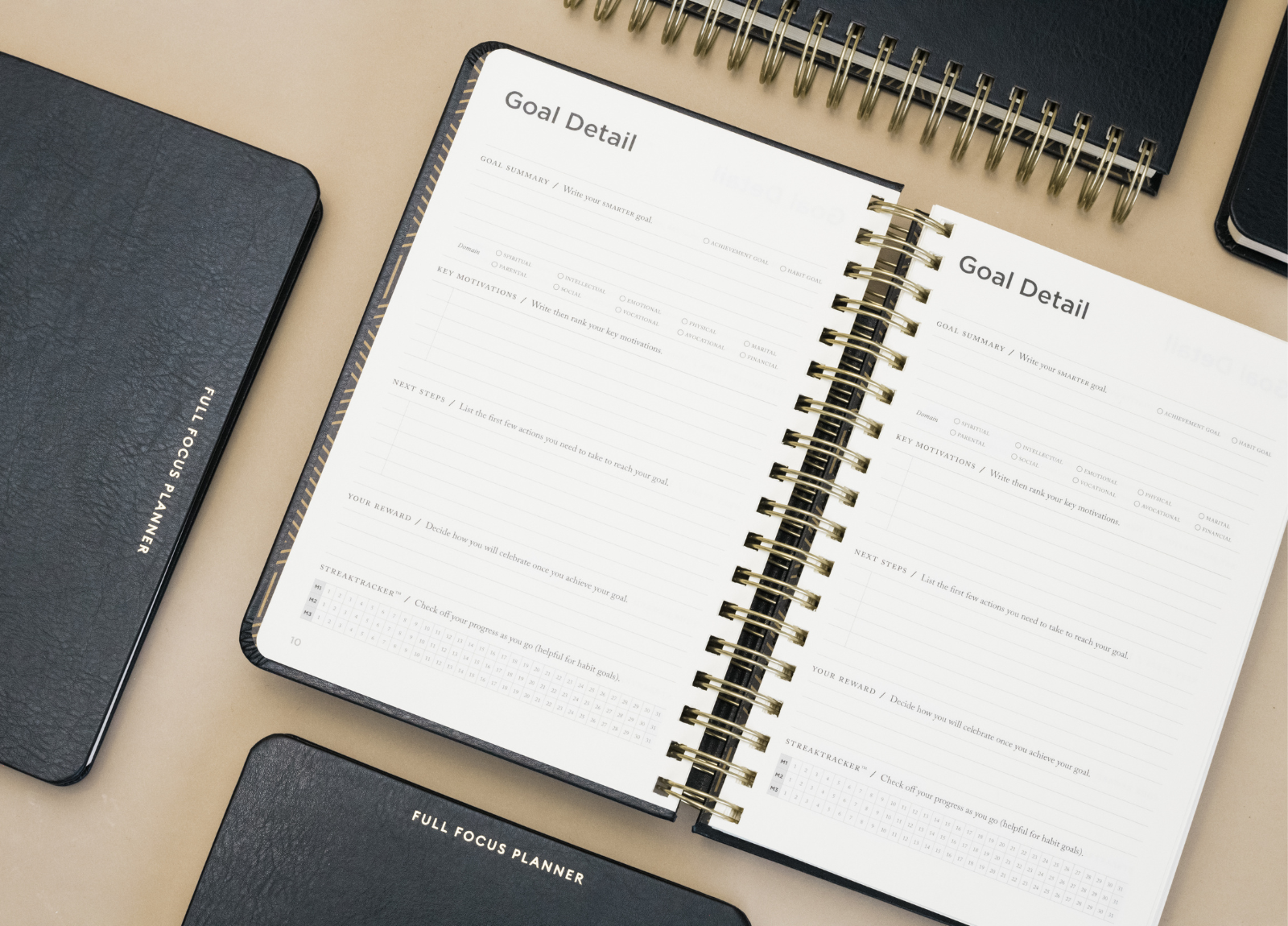 Facilitated by a certified Full Focus Pro Coach, you will participate in live sessions, either in person or virtually, at a pace that suits the needs of you and your business. You will leave equipped with the tools and knowledge of the Full Focus system, ready to immediately implement your learning.
Our sessions (supported by optional follow-up virtual meeting reviews) are designed to help identify the important goals and to instil the self-discipline of focus and prioritisation along with practical strategies that enable you to achieve in both your professional and personal lives.
Take Control of your Time
Full Focus Productivity is not about cramming more into your to-do list. It's about shifting your focus to what really matters.
Building on the proprietary content from The Full Focus Planner programme, our session will explore three core practices which are essential to transforming your approach to personal productivity.
All participants will be given a physical set of tools and the ability to access free online training videos direct from Full Focus, that support you to embed these.
The Eisenhower/Time Matrix
Developed over 50 years ago, this simple yet powerful model helps to prioritise our focus on what's important, not just what's urgent, taking a proactive approach to planning for the next 90 days.
Beyond SMART
More goal achievement than goal setting, we go beyond the SMART framework, identifying individual, specific steps that you will undertake to help deliver on the promise of your goals.
The Productivity Code - 60:30:10
This unlocks your ability to regularly connect back to your quarterly goals, focusing your attention on completing a few key achievements each week and every day, significantly increasing the likelihood that you will make progress with your objectives.
You will leave this session having...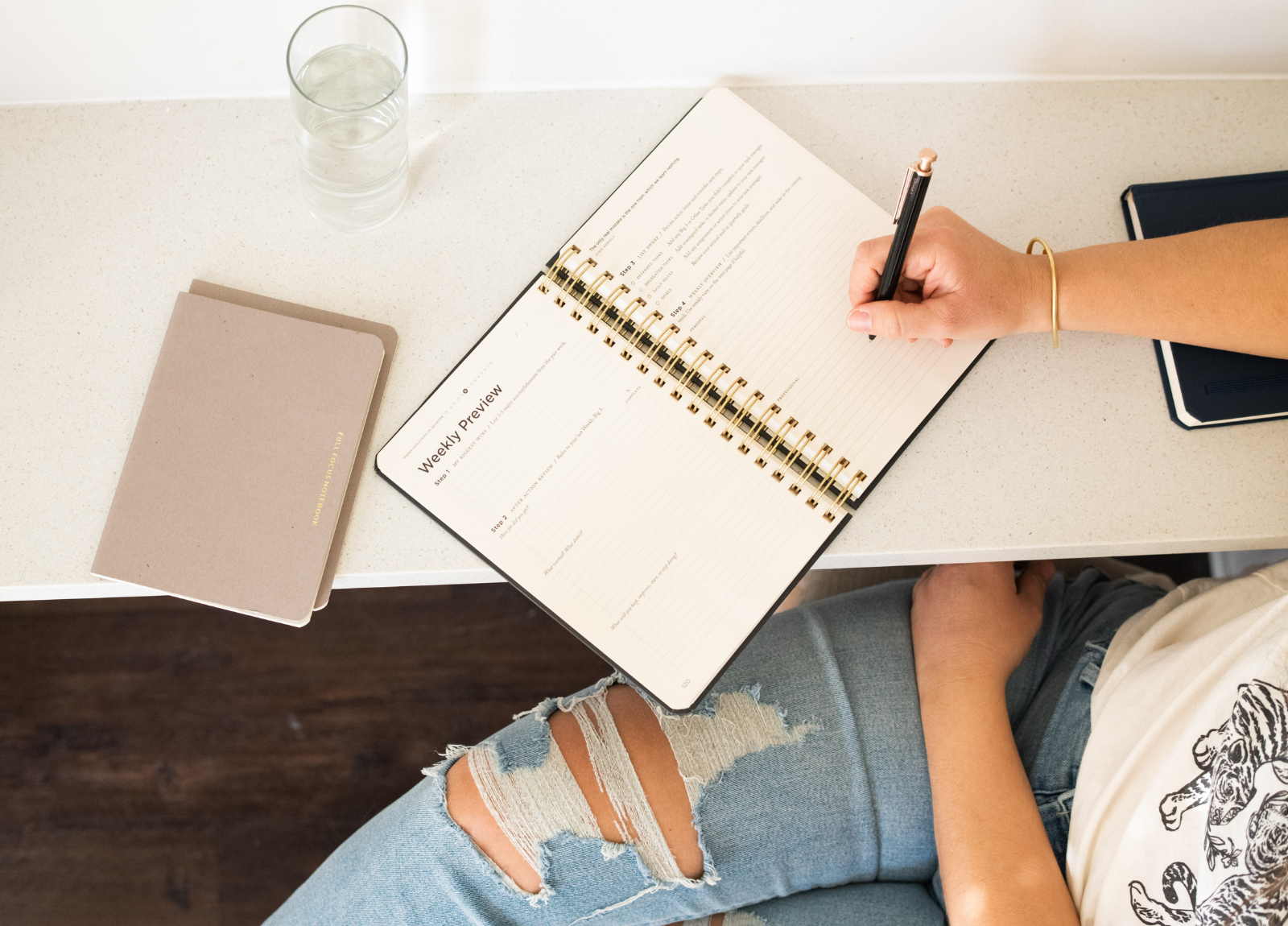 Identified
Five to 10 annual goals that are aligned with your highest priorities and deepest aspirations (in both your professional and personal lives) with a clear description of success for each.
Developed
The ability to apply the Eisenhower/Time Matrix in your planning process, helping you focus and prioritise the most important tasks.
Learnt
A practical goal achievement and productivity framework embodied by The Full Focus Planner (provided during the session) and having started your journey towards mastering the practices that we call the quarterly big three, the weekly big three, and the daily big three.
Take Back Control of your Time and your Life
The Essentials Solution
£399 pp
The Essentials Solution is not a standalone, one-day workshop. Follow-up is critical to the successful implementation of the Full Focus Productivity system and is included as part of our Essentials Solution.
Typically the programme is delivered as a series of four, two-hour virtual workshops (with one-to-two-week intervals) or with flexible, in-person delivery via two half-day sessions, scheduled to allow you time to implement actions from the end of each session.
Six to eight weeks following the delivery of the content sessions, participants are invited to a one-hour follow-up session (in smaller groups) to review and celebrate the progress made using their Full Focus Planners, as well as a frank discussion regarding the obstacles they've faced, with an exploration of options to overcome these.
Full Focus Productivity – is delivered virtually or in person.
Participant guide – to use throughout each session.
The Full Planner – named best daily planner by Forbes Magazine, it's your essential tool for achieving consistent and effective quarterly, weekly and daily planning.
The Mastery Solution
£799 pp
The Mastery Solution offers one-to-one coaching that builds upon the elements in the Essentials Solution package by supporting participants to embed their new learning.
Save £400 when compared to purchasing services independently.
Online 360 productivity assessment debriefing – each participant benefits from a detailed and personal exploration of their productivity assessment report, a free, online resource from the Full Focus website.
One-to-one coaching sessions – each participant benefits from two x 90-minute coaching sessions to sustain their implementation of programme content. These sessions deep dive into goal setting, alongside their ability to effectively implement 60:30:10 and the Full Focus Planning system (£500 value).
Tailored Solutions
Content can be tailored to reflect the specific needs of the organisation with group sizes ranging from six to 12 participants.
In-house tools and processes can be built into the learning eg to increase participants' ability to use applications such as Microsoft Outlook to better manage their inbox or to utilise the Task functionality.
Revised delivery schedule – the delivery schedule for the modules can be revised to reflect the operational needs of the business.
Book your Discovery Call with MMU Today
Explore how Full Focus Productivity can help improve your own productivity or that of colleagues in your organisation.
Find out more
Frequently Asked Questions