Our online feedback tool focuses on the tasks, technical skills and behaviours that world-class multi-unit managers need to consistently demonstrate and master.
Our online feedback tool focuses on the tasks, technical skills and behaviours that world-class multi-unit managers need to consistently demonstrate and master.
Analyse – interpret & quantify
Plan – focused roadmap
Communicate – engage & inform
Observe – recognise & correct
Develop – build capability
Review – close the loop
Challenge – hold accountable
Appraise – assess performance
Coach – build capability & ownership
Clarify – align expectations
Lead – provide direction
Trust – build credibility
The process is completely external, with anonymous feedback completed online.
Once feedback has been collated we'll create a detailed report and teach you how to get the most of them.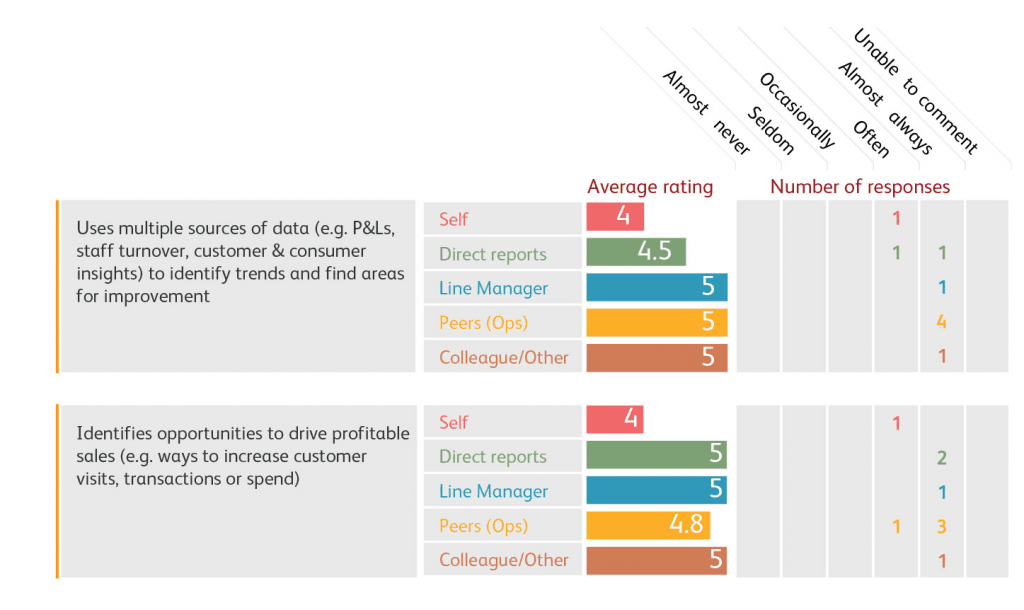 Competency Skill Sets
12 competency skill sets reviewed and ranked highest to lowest rated skill sets
Skill Sets by Variation
Top & bottom 5 competency skill sets by variation between Self scores and the other reviewers
Stop, Start & Continue
What should the multi-unit manager Stop, Start and Continue to do that will improve their overall leadership ability?
Net Promoter Score
How likely are reviewers to recommend the multi-unit manager as a leader to others?
Development Goals
The opportunity to record personal development goals to build on existing strengths and personal growth opportunities.
Who is Momentum 360 for?
The competency framework has been developed to target role specific activities and behaviours that a generic leadership feedback tool wouldn't cover. The assessment tool is perfect for:
Existing multi-unit managers, no matter their experience in role, who are keen to develop their skill sets and behaviours
Aspiring multi-unit managers who are striving to transition into a multi-unit management role in the future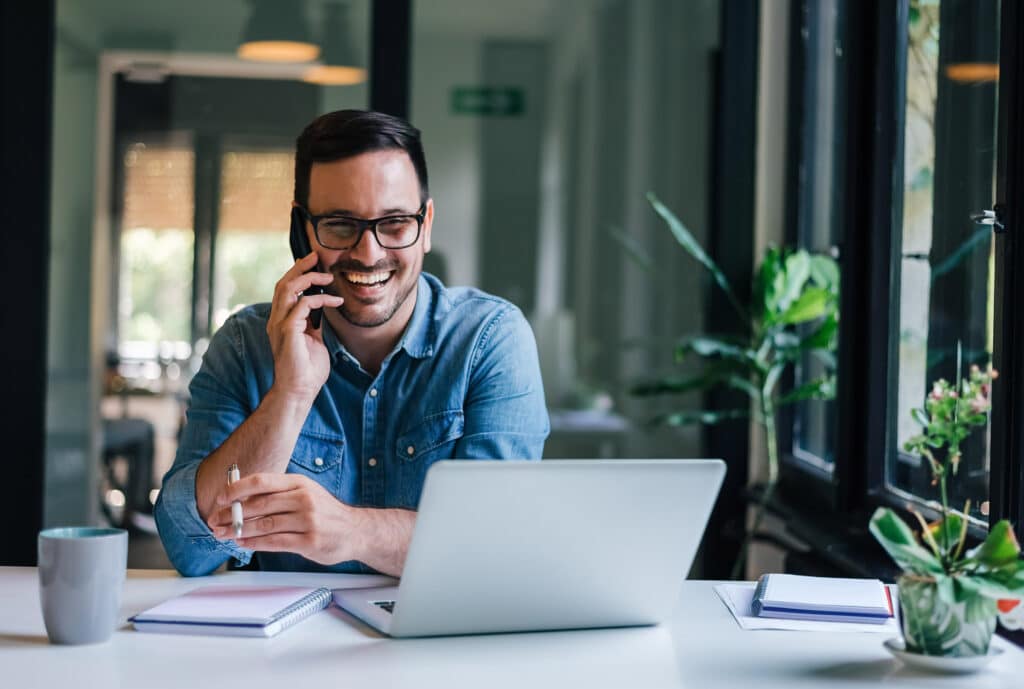 Clear and specific feedback can be hard to come by.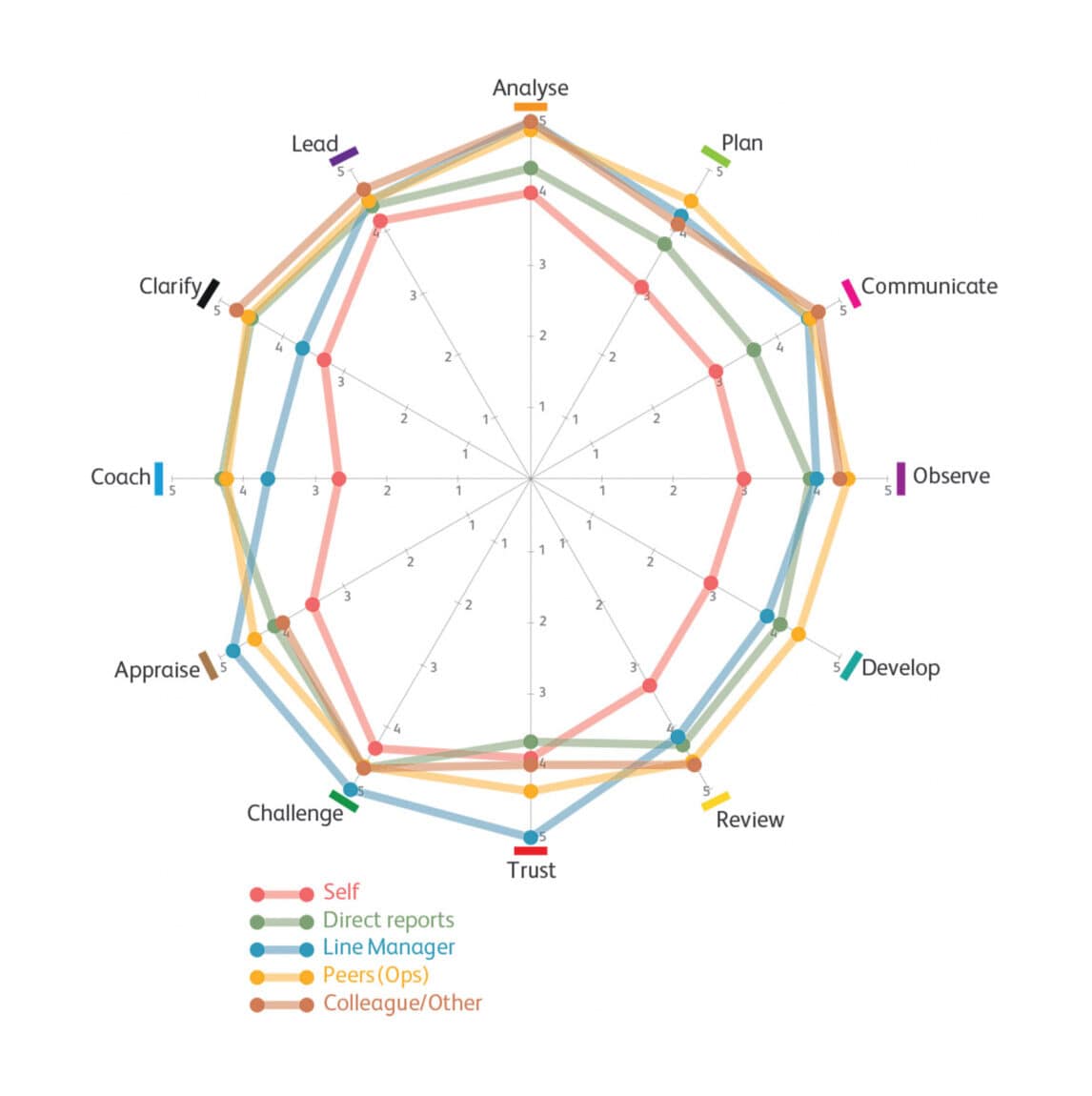 MMU Momentum provides multi-unit managers, their team members, line manager, peers and colleagues with the opportunity to assess the skills and behaviours which are relevant and integral to becoming a world-class "manager of managers".
Improved Performance
It helps individuals (and the wider organisation) to highlight strengths to build upon and identify opportunities for improvement, with the aim of enhancing performance.
Balanced Perspective
360 provides a balanced view of the multi-unit manager from multiple perspectives and people, including their line manager, direct reports, peers and colleagues.
Insightful Feedback
Detailed and insightful reports are produced which provide multi-unit managers with both a measurement of how they are perceived by others along with open text comments and examples.
1:1 Challenge & Support
Every multi-unit manager has one-to-one coaching from MMU to help debrief their report, understand its key messages and identify development goals to improve performance.
The Momentum 360 Coaching Experience
Collating and reviewing feedback is the easy part. Taking action is the challenge!
To help overcome this the MMU Momentum 360 session is a personal coaching discussion between the multi-unit manager and MMU, designed to help them to:
understand the key issues being highlighted from the report
prioritise the areas of their leadership and competency skill sets that they need to focus on
develop clear, concise and actionable development goals that enhance performance and consistency further
Each multi-unit manager should leave their first Momentum session with a set of development goals which include specific actions & activities to implement with completion dates, measures of success identified, and ownership appropriately appointed.
Additionally, as 360 feedback reports often pose more questions than they answer, participants are encouraged to go back to their Line Manager for any further clarification regarding their competency ratings or comments received, and then to share with their team the resulting focus areas and actions that each multi-unit manager has identified and intends to take.
Sharing with the team is a really valuable step; it engages team members in the multi-unit manager's plans and encourages ad-hoc feedback as they are put into practice.
Further Momentum coaching sessions typically take place using video calling services or telephone calls, approximately 4 weeks after the 1st debrief session has taken place
Individual
£379
Including:
Briefing, set up and templates
Reports
One-to-one debrief with MMU (2 hours)
Have your own competency framework?
We can easily use your existing competencies and still provide your multi-unit managers with a detailed report and coaching service.
Groups of 8+ (per person)
£299
Including:
Briefing, set up and templates
Reports
One-to-one debrief with MMU (2 hours per participant)
Book your Momentum 360 Assessment today
Contact us to discuss your needs and to receive a tailored and fully costed proposal for your multi-unit managers.
Get started now