Mastering the operational disciplines (part 3) – proactive action planning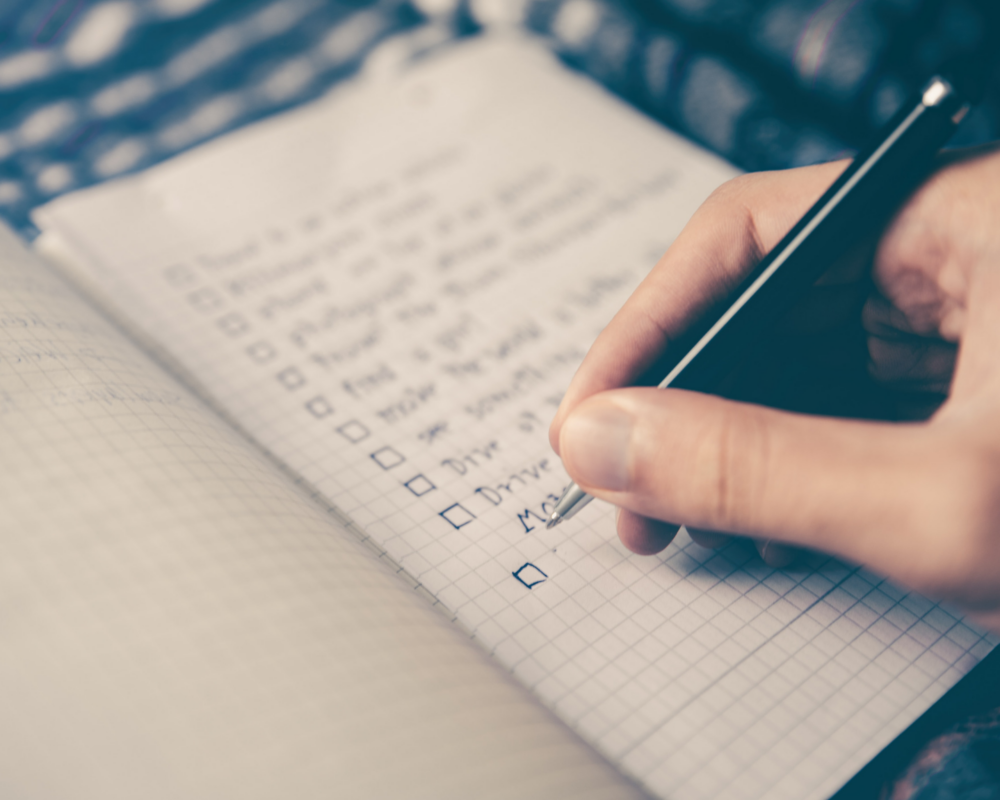 Getting proactive with planning
The basis of the second operational discipline – period reviews – is one of analysis and reflection in order to better understand why results were good (and replicate them further), or poor (to find solutions to mitigate disappointing performance).
The period review process would arguably be pointless, however, without the next critical operational discipline: proactive planning. This focuses on creating a detailed, step-by-step plan that allows managers and teams to build on great results and identify solutions to existing problems.
Now try not to groan when I mention the term SMART objectives! I know just about everyone in business can repeat the mantra of Specific, Measurable, Achievable, Realistic, and Time Bound (or variations of the same theme). However, in my experience, applying knowledge of this is much harder than it actually looks, with many action plans bearing little or no relation to the SMART model!
Most of the action plans I review fall under one of two categories: reactive or proactive plans.
Reactive plans – these are the bread and butter of most action plans and cover an array of issues; from reducing maintenance expenditure, managing food or labour costs to recruitment when a team member leaves the business.
I'm not in any way suggesting there's anything wrong with these; all businesses need to react to exactly these types of issues, determine solutions to the problem at hand and identify specific steps needed (by who or by when) in order to resolve the issue. My point is that we're needing to react to an issue that's occurred. As well as doing this, an outstanding manager will also consider what opportunities exist that they can exploit.
Proactive plans – these are the plans that consider what we need to do to become better. For example, if we have a sales goal for the quarter of £140,000, what are we actively going to do to meet and exceed this number, short of just crossing our fingers and hoping customers will arrive? We all know that "hope" is not a strategy right?
Beyond just considering what activity might be needed to hit key financial metrics, a proactive plan looks at the customer's experience and challenges us to answer the questions:
"What do we need to do in the next 30, 60 and 90 days to improve the service and experience our customers have? What specific steps should we take to make this a reality?"
In the same way, we need to challenge the employee experience, especially concerning the development of our people:
"What do I want John to know how to do in 30 days' time that he doesn't already know? How could we support Aiesha to improve her ability to manage her shift better? What would she be doing or saying in 90 days' time that is different from how she leads the shift today?"
These are all examples of how we challenge ourselves and our teams to determine what "better" would look like over the next 30 to 90 days and then to design a plan that is short on vague commitments and long on detailed and specific action steps.
Whichever action plan type you're creating (and I stress that both categories of plan are important), I believe creating a robust and value-added action plan is achieved through the following straight forward steps:
Analyse current performance – consider what needs to be achieved and why it matters?
Determine what you need to do to close the gap – (if performance is under where it needs to be) or the size of the opportunity that you want to exploit.
Get specific! – move from vague or generic statements to a set of clear and specific steps that need to be achieved. Whenever feasible get the team involved in the identification of these activities and tasks. Their input into the generation of ideas will lead to a more successful implementation and follow-through on their part.
X to Y by when? – measures are critical, whether it's a hard measure (£ or % are very common) or a softer measure (such as the number of sales training meetings taking place). Don't forget to set a date for when it needs to be achieved as well!
Accountability – decide who owns the goal; is one person responsible for each step or are several people involved?
Avoid "ongoing" – the perennial favourite of many an action plan! While the sentiment is understandable – people want the standard or action to be achieved and then maintained until further notice – it's important to set a date when the relevant standard or action needs to be in place by. It can then be stipulated that the standard is maintained and reviewed on an agreed basis.
Communicate – make sure everyone involved in the plan, knows about the plan. It seems obvious, but I've seen some well-crafted action plans that had little impact on performance because individuals were unaware of their expected contribution or what they were being held accountable for.
Close the loop – ensure there are regular opportunities (monthly or quarterly) where progress with the action plan can be formally reviewed, recognised or corrected.
Finally, I urge managers and teams to ensure they formally record action plans, for two connected and essential reasons:
It helps all concerned to sense-check their plans, measures, deadlines and task owners to ensure the best possible plan of attack is created
It provides a formal record to allow progress to be reviewed and performance managed accordingly.
Of course, having a detailed, written action plan does not guarantee that the plan will be implemented, or deliver the success envisaged. However, it does increase the likelihood that it will! The next vital ingredient to ensuring the plan is executed is the discipline required to carry out the specified actions, often on a daily or weekly basis. We'll explore this and the crucial role that the manager plays in our final blog post on the operational disciplines, the critical impact visits!
Read part one about the road to operational excellence (non-negotiable standards). Read part two about the road to operation excellence (period reviews).
Find out more about how we can support multi-unit managers or get in touch via contactus@masteringmultiunits.com.
Mastering the Operational Disciplines
To find out more about the operational disciplines please download our free guide, Mastering the Operational Disciplines.