Maray – "Impactful" multi-unit manager support sets the foundations for growth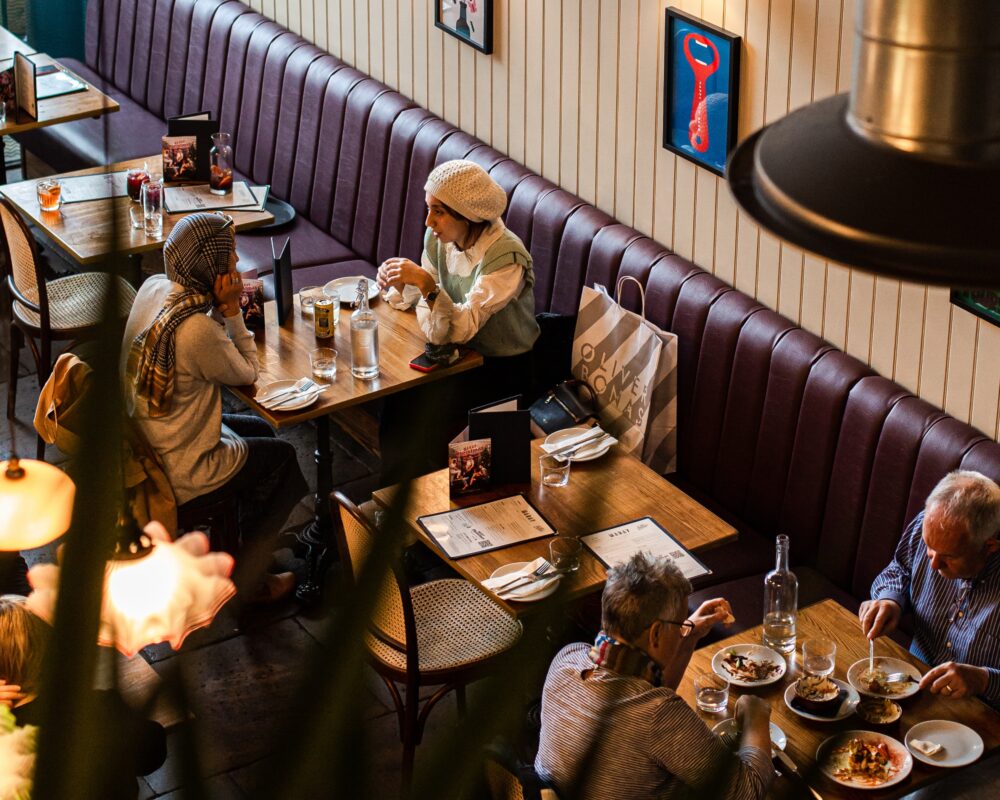 Maray operates five sites, in Liverpool and Manchester, encompassing four restaurants and one bar. It serves food inspired by the flavours of the Middle East alongside incredible wine and delicious cocktails.
Challenges
The Maray team needed support for a newly promoted multi-unit manager as they transitioned into their role. The client wanted our support to build a framework for the managers who were going to help the company grow into a bigger multi-site operation. Specific focus was needed on reviewing business performance in a structured and consistent way, with accountability and follow up.
Actions
After understanding the current approach to business reviews and site visits, we developed two sessions. Part one was delivered in person and part two virtually. We focused on involving the multi-unit manager and their team to identify:
The specific KPIs and key result areas they currently focus on, and whether there were quantifiable measures in place to monitor changes in performance
What a monthly and quarterly review process should include, incorporating elements of the annual performance appraisal process, to make these ongoing practice
What the most important goals are that the GMs need to focus on over the next 30, 60 and 90 days, to drive improvements in the team and performance.
Determining one or two "big rock" focuses, led to the creation of an action plan that went beyond SMART objective setting. We identified clear activities to be conducted frequently to increase the likelihood of achieving goals.
The emphasis was on:
Lag measures – results already achieved such as sales, customer feedback scores and profitability
Lead measures – actions that can be taken proactively and tracked, that are likely to lead to the achievement of the goal, such as one-to-one business reviews critical to raising awareness of results.
With best practices and insights at their fingertips, the multi-unit manager could achieve a clear and practical outcome. We developed a tool around four key elements:
Quality of operations
Financial performance
Customer experience
Colleague development and growth.
We conducted three on-site and virtual observations and provided feedback with suggestions at the end of each session.
MMU did a deep dive into our business and our current operations. This approach helped us shape a programme that fitted into our operation. It was the simplicity of the approach that was so refreshing. Issues or difficulties we faced were reframed to make the solution easy to understand. The focus on discipline, structure and getting the basics right has laid a foundation for improvements. We were really excited about this opportunity, and we are 100% happy with the solutions delivered.

Dom Jones, Head of People, Maray
Outcomes
As a result of these actions, Maray was able to:
Create a monthly consistent review process covering the entire operation for use at all sites as the business grows
Instill a discipline around planning business reviews and preparing for them, enabling the individual GMs to take more ownership
Build a focus around one or two "big rocks" each month to create a proactive action plan around, which was specific and quantifiable
Generate accountability for completing actions with action steps, owners and deadlines identified, enabling commitments to be reviewed, with feedback for good performance and redirection where needed.
We now have a much more structured focus on key metrics and, most importantly, an improved understanding of that data, which leads to more effective planning. Big rocks are now part of our internal language, which has improved the focus of all our managers. In a word, it was truly impactful.

Dom Jones, Head of People, Maray
Start the conversation
and see how MMU can help you achieve positive results for your business
Get started today