Deciphering The Customer Experience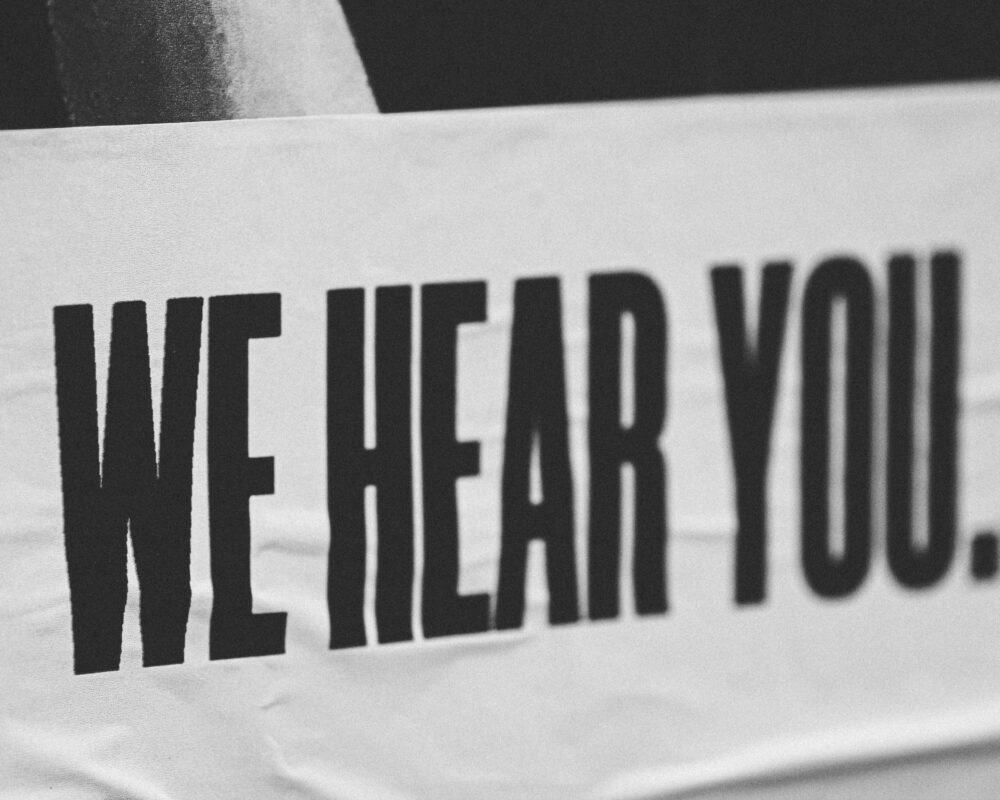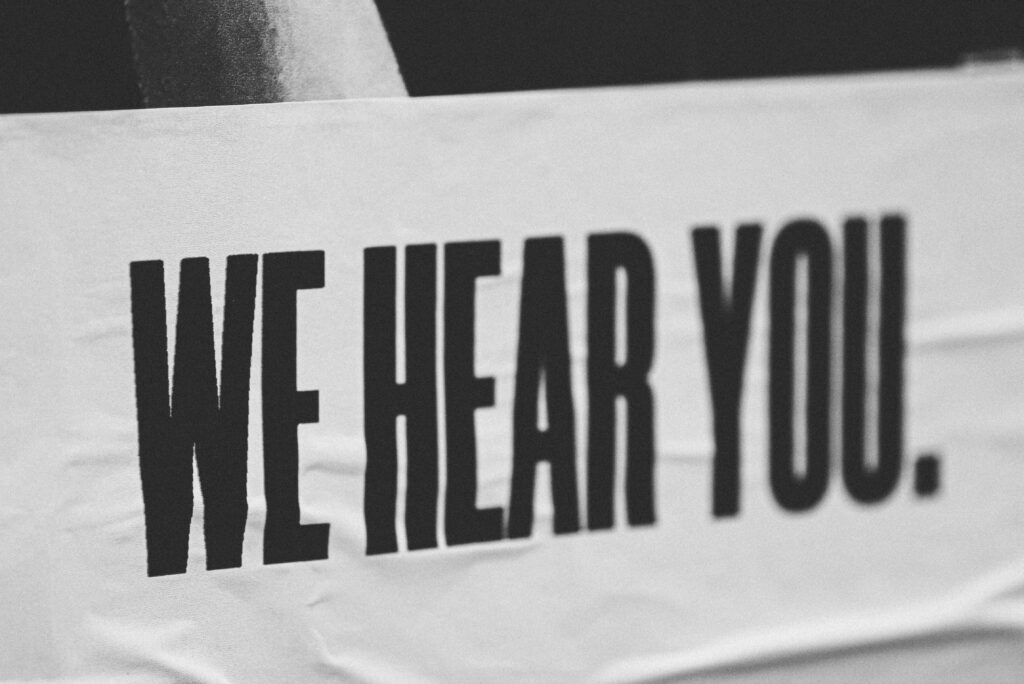 In the world of hospitality and retail, businesses often find themselves inundated with customer feedback in the form of scores, comments, reviews, and reports from mystery shoppers. But how can we extract meaningful insights from this deluge of information? Indeed, how do we design better mystery customer and feedback programmes in the first place?
Recently, we delved into this topic during a webinar hosted by MMU, where our panel engaged in a lively discussion with three distinguished experts in the realm of customer experience data: Paul Matthews from insight6, Luc Gibson from Tracx, and Tim Ogle from Marketforce.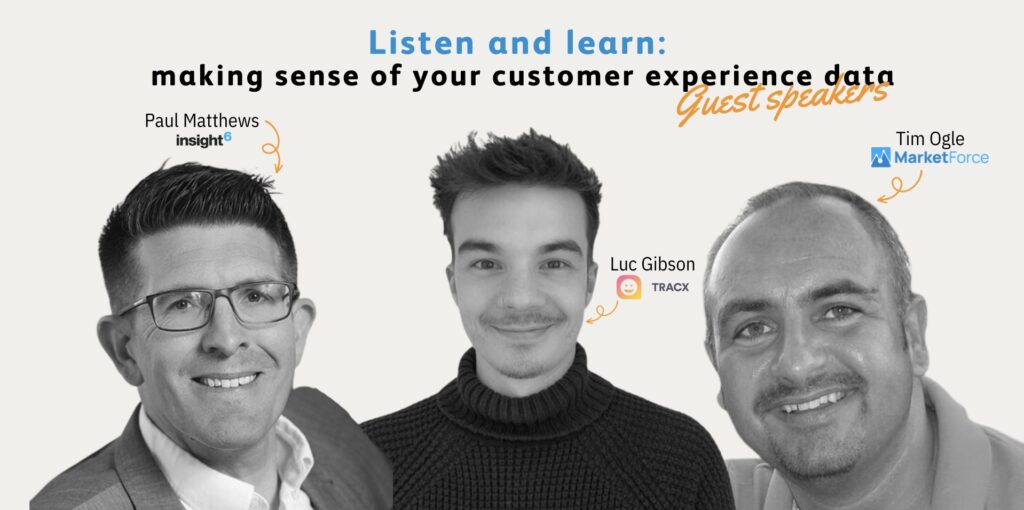 Our conversation began with an exploration of issues related to mystery shoppers, and we went on to dissect how best to leverage the diverse feedback received from delighted, discontented, and somewhat indifferent customers. While you can watch the full webinar recording here, we'd like to share our key takeaways from the session.
Take the mystery out of mystery shopping
Unveiling the Mystery Shoppers: One crucial aspect discussed was understanding who these mystery shoppers are. It's vital that your program provider shares detailed profiles of these undercover evaluators to ensure they align with your target customer demographics. Don't settle for just anyone; regularly review and refresh your pool of mystery shoppers.
See. Do. Get. Model: We also explored the See. Do. Get. model made famous by FranklinCovey, which underscores that our perception of an issue (what we 'see') directly influences our actions (what we 'do') and, consequently, the outcomes we achieve ('get').
When managers perceive a mystery shopper program solely as a means to attain a specific score or rank, their behaviours may become fixated on achieving that mark, potentially losing sight of the true objective — showcasing exceptional customer experiences. In some cases, this mindset can lead to defensiveness, aiming to discredit the mystery shopper or the process itself.
Recognition plays a pivotal role here. Acknowledging trends over time is valuable, but recognising exceptional individuals and the specific behaviours they exhibit, rather than fixating on a single visit's score, can be immensely powerful.
Crafting Better Questions and Scenarios: Ensure that the questions posed in your mystery program are not generic but tailored to gather feedback on aspects you genuinely care about. Does your mystery customer programme balance the needs of factual, process-related queries and the qualitative insights into the customer's emotions during critical moments?
Visibility and Engagement: Your mystery shopper programme provider should maintain a strong presence throughout the program's duration, extending beyond the initial launch. This involves attending quarterly meetings, participating in monthly area gatherings, and engaging directly with managers. These interactions help managers comprehend how customers (including mystery shoppers) perceive their business, identify opportunities for improvement, and celebrate exceptional actions.
Feedback is a gift!
The Power of A.I.: Artificial Intelligence is more than just a passing trend; it's a valuable tool for crafting surveys, refining questions, and managing large volumes of data. AI excels at extracting insights from qualitative data and facilitating real-time responses to customer comments. This capability allows managers and stakeholders to promptly address significant issues, leading to impressive response times and resolutions.
The Persistence of NPS: Our panellists strongly advocated for the Net Promoter Score (NPS) system, emphasizing the importance of probing further into the questions that follow the standard NPS query. For instance, asking respondents to explain their scoring or inquire about what would prompt them to rate higher. We highlighted the value of mining data from those who score a 7 or 8 out of 10 (known as "passives" in NPS terms) as their feedback often holds insights related to issues that can be influenced by the operational team.
Encouraging More Customer Feedback: Lastly, we sought advice from our panel on how to encourage customers to provide more comprehensive and frequent feedback. Here are three best practices:
Value Their Feedback: Let customers know you genuinely value their input and why it matters to you. Warm them up to the idea that you'll be seeking their opinion later in their experience.
Show Impact: Provide concrete examples of how feedback from others has been instrumental in enhancing products and services. Demonstrating your sincerity in listening and acting upon feedback increases the likelihood of receiving it.
Tap into Your Team: Front-line employees possess valuable insights. In addition to asking customers for their opinions, inquire with your staff about what customers are saying and the challenges they face. While this feedback may be biased, it complements the broader feedback collection process.
In conclusion, deciphering customer feedback is an art, and these strategies can help businesses make the most of the valuable insights their customers provide.