Are you developing the next generation of multi-unit managers?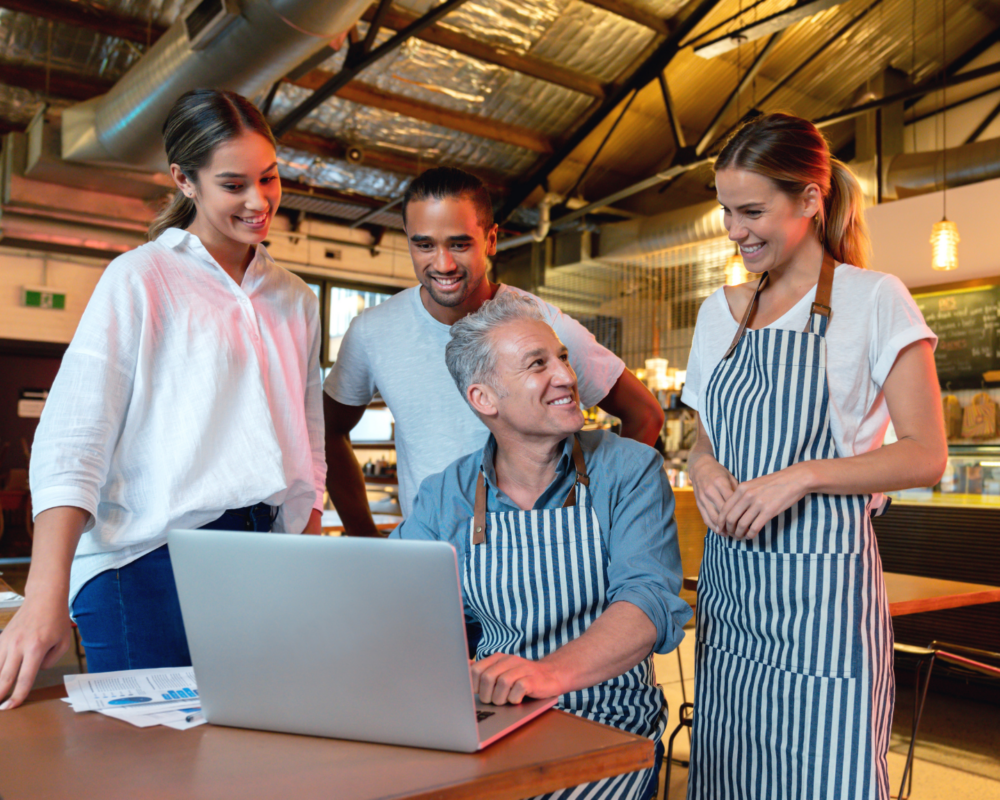 Did you know?
The number one reason that employees leave jobs is a lack of opportunity for career development – Gallup
Only a third of businesses have formal succession planning in place – ATD
Only 14% of leaders think that their organisation does succession planning well – Deloitte
83% of employees see learning and development as a "vital" factor in their choice of employer – Docebo
66% of employees are open to new job opportunities, with new employers, to help with career development – Gallup, Docebo
While most companies say they understand the importance and value of succession planning, in reality, too few businesses go beyond simply creating a list of high-potential employees.
The best companies, with the best leaders, build a steady stream of talent by marrying succession planning with leadership development, and doing so consistently and with discipline.
Any leader's value to the business is ultimately judged by successful succession. Finding, developing, and retaining great people says so much about the impact and influence of a leader. It's no exaggeration to say that the continued success and growth of a business are ultimately down to the development of the team. What could be more vital to a company's future success than the choice and development of its future leaders?
"While most companies create a clear, compelling reason why customers should do business with them, few organisations put nearly as much thought into why talented managers and employees should join and stay with them. Company leaders must address people management with the same vigour they bring to custom"

Ed Michaels, McKinsey
It's important to explore the clear and simple ways that any multi-unit manager can develop a succession plan that consistently sets out specific tasks and activities that, month by month, lead to people learning new skills, gaining new knowledge, or developing existing abilities. As we always say, "the road to excellence is paved with discipline and consistency". This is just as true with succession planning and leadership development as it is with delivering operational excellence.
There are six vital steps to follow to help you understand how to develop your strategy successfully:
Identify roles – understand the skills and behaviours required for the different job roles within the organisation. Use the period review to identify "Rule of 7" gaps in the business (having two people to replace you, then each of those people having two people to replace them with the ideal being that every role has two potential successors).
Analyse your people – have you got the right people on the bus? Just as importantly, are they in the right seat (job role) for their skills and future development? Ask your team about their aspirations to unearth the hidden gems.
Potential key – measure performance versus potential. Are you developing in role, developing for growth, or developing for promotion? Identify your high-potential employees.
Create training and development plans – what will they know or be able to do in 30-60-90 days that they don't already know enough about or have the skills to perform consistently at the required level?
Assess progress and review the plan – use the period reviews and regular one-to-ones to assess progress and readiness for the next role. Don't be afraid to change and adapt the plan.
Communicate – everyone should be clear on the succession plan and the development plan, along with their place on it. A clear and open plan helps employees to visualise their future within the company.
Can your organisation immediately fill critical positions with a talented internal candidate?
In a talent-driven organisation every leader, from the most senior to the most junior, should be developing two people for their role. We believe it should be a pre-requisite of promotion that you have developed your own replacement!
Recruiting and hiring new employees is both costly and time-consuming and as such, it is vital that companies ensure a deliberate and systematic approach to succession planning. While the economy begins to recover from the pandemic, it continues to have a real-time effect on the labour market. More than one in three UK businesses are experiencing a shortage of workers since the pandemic, and baby boomers will continue to retire at a rapid pace over the next 18 months.
Why is succession planning important?
Companies that retain their talent by creating a culture of development will also become the employer of choice for people looking to progress in their careers. It may well be necessary to recruit externally at times. But, by having a clear succession strategy, you will be able to fill talent gaps and not just job roles. Developing and promoting from within is crucial as it demonstrates a commitment to growth, recognition, and the culture. Knowing when to look outside for the right fit for talent gaps is important too as it can bring new perspectives, new ideas and new problem-solving skills to the team.
Attracting and finding great people within is vital but retaining them is the key to a successful strategy. High performers are by nature high maintenance. They expect coaching, responsibility, recognition and motivation and they expect it consistently. Make sure that you manage your time effectively so that you always have time to mentor and coach your high performers and your talent pipeline and make sure you make the time to communicate with them.
Remember, if you don't recognise your best employees, then someone else will!
Put success back into your succession planning
Download our guide to developing the next generation of multi-unit managers.