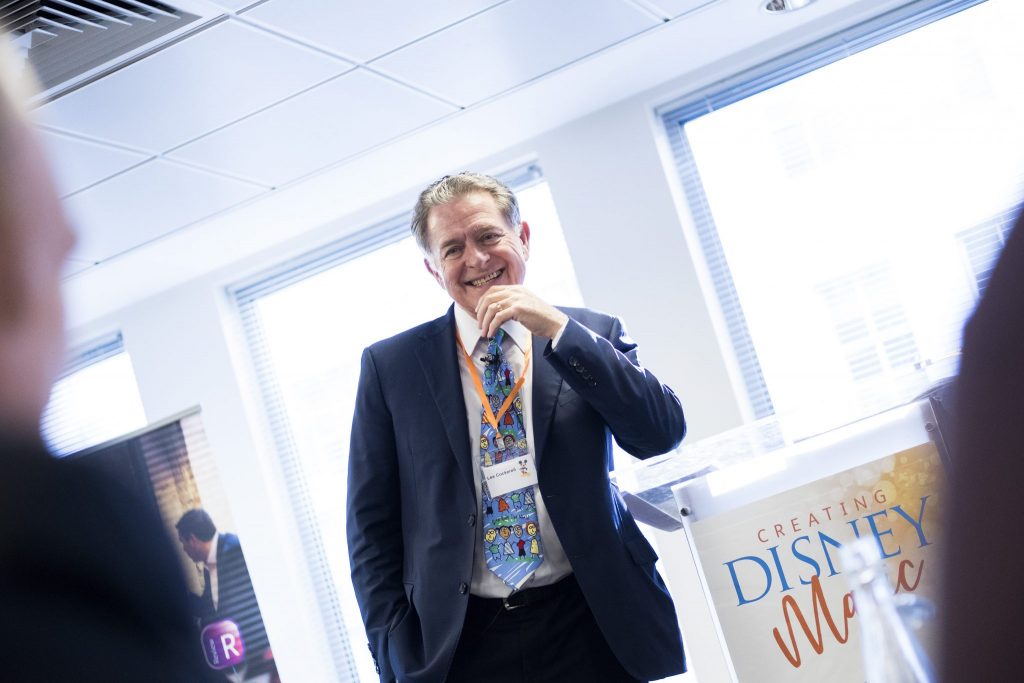 One day Lee Cockerell's wife said to him as he left for work, "Lee, be careful what you say and do today. They're watching you and judging you".
Like parents, whose every word and actions are lessons for their children, leaders have to model appropriate behaviour at all times.
Whether we like it or not, we're always being watched and evaluated – not just when we are giving speeches or running meetings, but also when we're walking down hallways, or leaving the car park, or talking on a mobile phone.
Lee used to tell other leaders, "When you arrive at work, imagine a big red curtain opening. You are now on stage!" Perform like a professional, and like a good Broadway show, you'll have a long, successful run; behave unprofessionally, and your career will flop".
In this blog post I'll continue my summary of the leadership strategies described by Lee Cockerell in his book "Creating Magic". In this chapter, Lee gets to the heart of what leadership style really is, as he rightly points out that this is simply the behaviours and action that a leader demonstrates to others on a consistent basis. Ultimately , it's all about what the other person sees and hears you do and say, more than what you intend to do or say!
Lee points out that there is a crucial difference between being a professional and being professional. Many job roles and titles make you a professional, but many of them behave in ways that are unprofessional, while an awful lot of other people (performing roles that may not be deemed as a professional role: from receptionists, barbers to truck drivers, are consummate professionals.
In other words, professionalism is not defined by job title, nor is it only a matter of competence; you can do a decent job and still not be a true professional.
True professionals demonstrate with their actions that they are trustworthy. That's why it's important to take charge of your own narrative; if you don't want your own story, the people around you will fill in the blanks.
One way to think about the professional image is this: if you were a brand, what product or service would you want to resemble? I always want my brand to be like Lexus – dependable, sturdy, efficient, a consistently high level performer, even when it has a lot of miles on it. What does your brand stand for? Excellence? Integrity? Reliability?
Professionals stand out for all those qualities and more; and they personify them every minute of their working lives.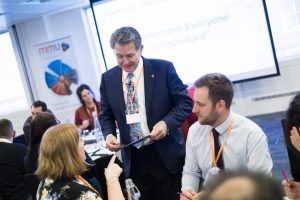 Demonstrate a passionate commitment to your role – passion may contribute more to the greatness of a leader than any other trait. Is the driving force that enables people to retain far more than I ever imagined. And it's contagious. People fall in line behind passionate leaders because they get ignited by the same sense of purpose.
People don't just care about doing a good job; they're dedicated to it. They don't just like their work; they love their work.
My rule of thumb for leaders who wonder if they're in the right position is this: you should feel as excited about going to work in the morning as you are about getting home at night. If you find that you're not inspired to start new projects or take bold initiatives, and you're starting to go home earlier and earlier, it might be time to rethink your situation.
At the same time, professionals understand the risk of burnout and imbalance. Many people talk about having a business life and personal life, but in reality you only have one life, and the best leaders are passionate about everything in it.
Do what it takes to get the job done – basically, this means being fully present whenever and where ever your leadership, experience, and professional expertise are required. Plus it means devoting time to improving your skills, doing research, taking trips, and all the other extras I've mentioned in previous blog posts, so that you can know what's going on. And for leaders, it also means inspiring others to do the same.
Set high standards – professionals continuously raise the bar, but that's not all. By setting higher and higher performance expectations, they inspire the people they lead to set even higher standards for themselves. At the same time, they are not unrealistic; the standards are lofty but reachable, and they hold people accountable for reaching them because they're all about performance and results.
Make sure your crystal clear about what each person's responsibility is, what his or her level of autonomy is, and what he or she will be held accountable for. Tell the people you lead exactly what will happen if they don't meet before performance standards, and be prepared to help all poor performers get better.
More important, professional leaders serve as role models by setting high standards for themselves and holding themselves public accountable for meeting them.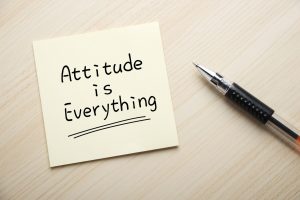 Have a positive attitude – you'll never hear a true professional whine, complain, or make excuses. You're never see one mope, or act pessimistic or hopeless.
It's not that he or she is in denial when things aren't going well but even when there are challenges to be overcome, the attitude is always positive, and they never stop looking for solutions to problems that other people would give up on.
Modelling a positive attitude doesn't start with just your facial expressions and your body language. You should also be upbeat and positive in your dialogue with others. Professionals simply do not speak in a negative way about their colleagues or companies, and they don't succumb to petty gossip.
Like passionate commitment to your work, positive attitude is contagious.
Look and carry yourself like a professional – every business and every workplace as a certain appearance code, whether it's a matter of explicit policy or an understated part of the culture. If you want to be seen as a professional, it's not enough to dress professionally; you have to pay close attention to your entire demeanour. This means watching your posture, your mannerisms, and your facial expressions. It also means keeping your behaviour and the trouble at all times. Make sure never to lose your temper or blow your call when something goes wrong; find other ways to vent your frustration.
Be a full-time professional, even when the curtain is down – True professionals do the right thing in the right way, even when no one is watching. That means all the time; you can't be a part-time professional, and you can't act professionally only when you're in the spotlight.
Remember, the people you lead not only watching how you act, but also looking at your surroundings and judging you by what they say.
Remember, professionals are always conscious of sending the right message, not only in their appearance and demeanour in their environments as well. Everything speaks.
Model personal ownership – taking ownership means always being accountable for everything that goes on in your organisation or team, even if it is not strictly your responsibility.
In Disney, everyone – from souvenir sales people to upper management – is accountable for keeping every inch of the parks and resorts spotless. As a result, it is so commonplace for Cast Members to bend down and pick up trash as they go about their job that the action took on a name, the 'Disney Scoop'.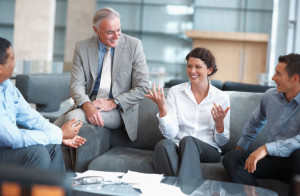 Don't lose your sense of humour – professionals are earnest but not somber, single-minded in pursuit of results but not grim. They take their work very seriously, but they don't take themselves too seriously.
Use humour to find ways to liven up the workplace and break the monotony for the people you lead. Play surprises. Make jokes. Lee says that he may have worked in "the happiest place on Earth" but it's not always a barrel of laughs to run a huge operation. Disney leaders make a priority of lightning things up, perhaps with characters such as Mickey Mouse or Cinderella popping up unexpectedly at a workshop or during a meeting to put a smile on peoples faces.
Lee always told our leaders, "If we're not having fun, we can't be doing all this work".
Be a great partner – being able to partner with other colleagues affectively is one of the big differences between those get results and those who fail.
They are available to other partners when they need them.
They return phone calls and emails promptly, and I get back to people quickly with answers to the questions.
They welcome input and constructive feedback, and they're humble enough to ask their partners for help when they need it.
In turn they are generous with their time and expertise and most importantly, they live up to every commitment they make.
True professionals also avoid the common temptation to compete with their partners instead of really collaborating with them. They work to establish harmonious relationships and to keep those relationships from turning adversarial.
Of course, conflicts and differences of opinion are inevitable in business. Professionals keep a sharp eye out for the warning signs and move quickly to resolve tensions and restore trust by finding solutions that satisfy everyone concerned. They also choose their battles wisely; they don't waste the time on petty disagreements and annoyances, but rather save their energy for issues that have real consequences.
Stay humble – Great leaders are also great followers. They know when to point the way and went to step aside. They are consummate team players who know how to put team goals ahead of their personal desires.
Jim Collins, the author of the book 'Good to Great', says a key behaviour trait of the best leaders is humility. In his extensive research he found that great leaders, the people he calls Level Five Leaders, are ambitious but ambitious for the work they do, not for personal gain. They worry a whole lot more about their mission and the people they work with them they do about themselves and their stock options.
In other words, professionals never let their egos get in the way of what's best for the organisation. They have an inner gyroscope that enables them to strike the right balance between bold self-confidence and humility. They project strength and confidence without crossing the line into arrogance or self importance.
Professionals care more about the outcome than about their own image. Ironically, by knowing when to be humble, they end up being more admired as strong leaders.
Humility is a key ingredient in professionalism, but it doesn't always come easily to leaders, not at work anyway. Try using Lee's mantra: "You're never as good as you think you are".
Not every professional is a leader, and not every leader is a true professional. If you want to be a great leader, you have to look, feel, and behave professionally at every moment of every day.