How multi-unit managers put the customer first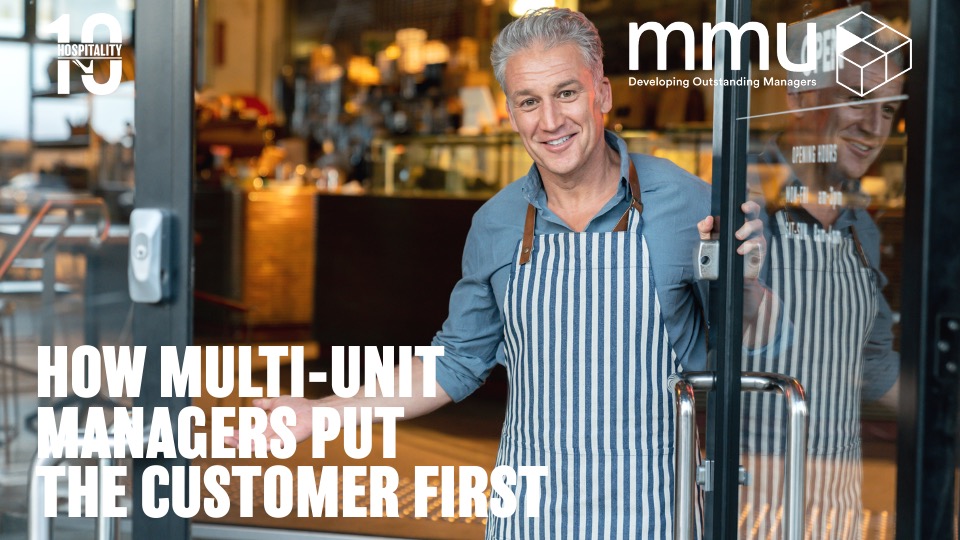 If you're a multi-unit manager in retail, hospitality, or leisure, you'll know how important a great customer experience is – and that you play a key role in ensuring making that experience amazing.
And yet, we know that you're not in your pub, restaurant, store or unit all the time – by the very nature of your role. So what can you do to create and sustain this focus on the customer experience? How can you create focus, put some structure around your work and bring real energy to the role?
In this webinar, I'm joined by hospitality expert, Andrew Kemsley from 10 Hospitality and we discuss the challenges of moving from being a unit manager to multi-unit manager and the skills needed to become outstanding.
This webinar will ensure whenever you visit your units you don't just make an appearance, you make a difference.
I hope you find this webinar a useful guide. Too often little or no support is given and you're too important to leave your development to chance. If you'd like to know more about how we can develop multi-unit managers to improve your customer experience, please get in touch.
How to put the customer first
In this guide, we share our top ten key behaviours that multi-unit managers need to adopt to become outstanding and customer-focused – from being intentional, to being focused, to being curious.