Make your people your brand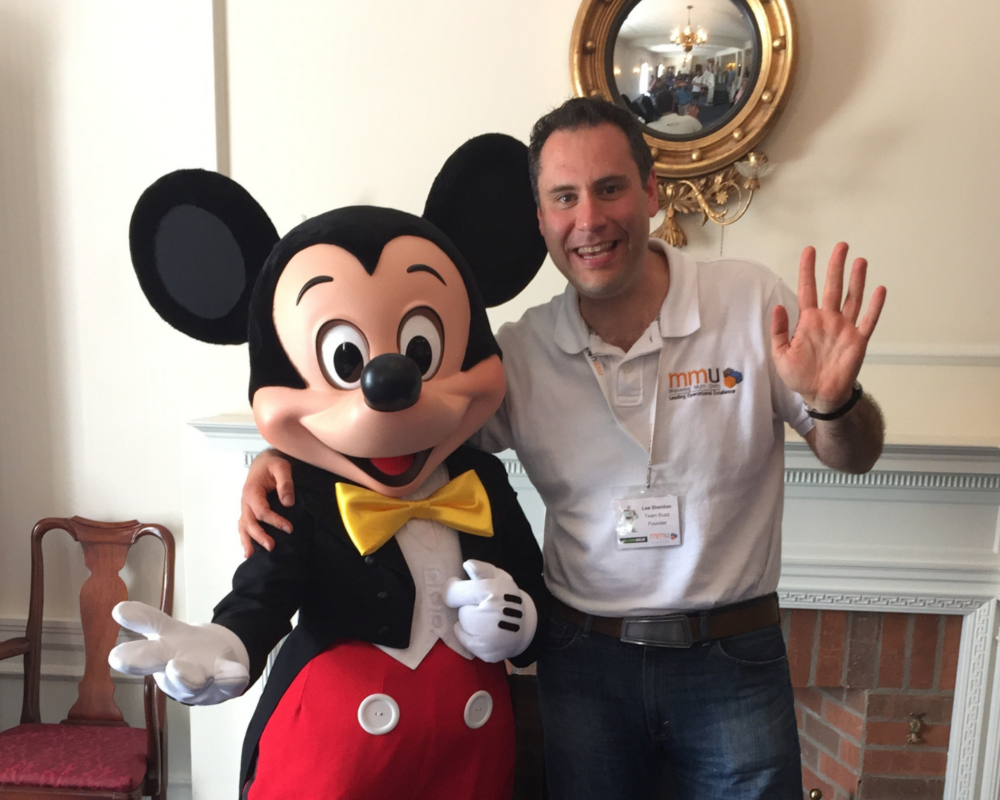 This month, during a working trip to Florida, I visited Walt Disney World® Resort. A long-time fan, I was reminded just how fantastic the brand is and also of some key learning that Lee Cockerell – former Executive Vice President of Operations – shared in his book, Creating Magic.
Most people think of a brand in terms of a product or a logo, but I soon discovered that in reality, your people are your brand. No matter how good your products and services are, you can't achieve excellence unless you attract great people, develop great people, and keep great people.
In this blog, we explore Lee Cockerell's leadership principles, learnt and embedded during his career in operations at the Walt Disney World® Resort. The third principle is: Make your people your brand. The principles demonstrate the importance of spending time, focus and energy devoted to finding, training and then supporting the people who are literally the face of your brand to the customer.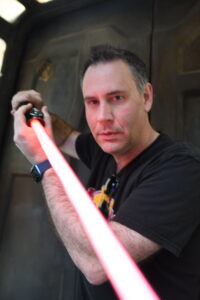 This is certainly something I've experienced every time I've visited. The level of immersion and detail that Disney goes into, both in the physical build of their attractions and the backstory of the cast members too, is amazing. For example, during my recent visit, asking a team member where the restrooms are led to this response: "I think you're referring to the Refreshers?" (i.e. the Star Wars term for toilets!) "…but I guess you are just a visitor here to our planet of Batuu" (where the fictional spaceport is set). Cast members aren't just doing a job at Disney World, they're playing a role in the story and they help to elevate the guest's experience beyond the mere physical construction of the attraction.
A while back, I had the pleasure of hearing the managing director of a fantastic restaurant brand sing the virtues of training and how his brand spends zero pounds on marketing outside of the restaurant. His people are his brand and they are his marketing department. Now, I know these ideas are hardly new, but it's actually quite rare to find a business that truly understands how fundamental your people are to the delivery of the brand promise that you make.  
In Creating Magic, Lee focuses a great deal of time on discussing how vital it is that leaders appreciate the power of their people in shaping the customer's perception of the brand; far more so than any marketing campaign will do.
The following suggestions that Lee outlines in the book take time and effort; there are no easy or quick fixes when it comes to people. Lee makes the point that this gives you a competitive advantage that can't be easily imitated by your competition, which is certainly true. But, they are also simply also the right thing for any sensible leader to do as well!
How to define the perfect candidate: consider the following four areas of competency: 
Technical competence: the requisite knowledge and skills to do the job
Management competence: every employee should be disciplined, self-controlled and organised
Technological competence: understanding and utilising available technology is relevant to their position
Leadership competence: a proactive mindset and one where servant leadership is at the fore.
Don't settle for a clone: Do you look for a replica of the person who is leaving, or do you need different skills and experience, even if the job title remains the same? 
Look for good people in unlikely places: Consider candidates from completely different sectors and walks of life, who can demonstrate the competencies needed in the role, rather than specific experience in doing that job before. 
Involve the team in the selection process: Get your team involved in the interview process as they might ask candidates questions you haven't thought of. Also, since everyone in your team will have to work with the new hire, you'll have a better chance of choosing a good fit if the team has a say. Not only that, but the transition will be smoother because the person being hired will be familiar with the team. 
Always consider team chemistry in every hiring decision, trying to match the candidate's personality with the organisational culture. 
Bottom line: your organisation's culture is the product of the people in it, and every addition and subtraction alters the chemistry. Do everything you can to keep it harmonious.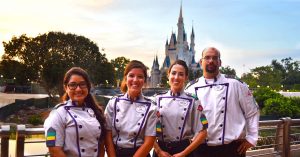 Selected by talent, not by CV: Many CVs contain exaggerations in such areas as educational background and previous job titles, responsibilities, and accomplishments. Think of them as advertisements, not objective reports.
Read CVs with a sceptical eye, and don't take falsifications and exaggerations lightly. Deceptiveness is usually a far worse sign than whatever shortcoming the candidate is trying to cover up in the first place. 
Hire people who are smarter and more talented than you: There will always be someone better than you in at least one important aspect of your work. Insecure leaders run from these people; great leaders seek them out. 
If you find yourself doubting whether a prospective hire is the right fit, make sure you're not hesitating because you fear he or she might draw the spotlight away from you. Hire the absolute best. Their brilliance will not diminish your reputation; it will make you shine even brighter.
Describe the job completely: Candidates should know exactly what they will be signing up for if they join your organisation. You owe it to them and your company to provide every detail about the responsibility, authority and accountability they'll have if hired and to give them a good sense of the company culture. 
At Disney World, new potential hires are first shown a video which describes what it is really like to work in the Parks. The expectations – uniform, time-keeping, guest-first mindset – are all clearly explained. After viewing this video around 15% of applicants opt to leave the process because the job isn't for them. This is a win-win for everyone, as Disney considers there are only two types of people in the world who apply for a role; potential cast members and potential guests. If the person doesn't wish to be the former, Disney look forward to welcoming them back as a guest!
I believe the clarity that Disney provides around the standards and expectations it expects is an integral ingredient in how it builds a sustainable people culture. People know where they stand from the very beginning and appreciate what they need to do (as well as what the company will do for them).
What are your standards? What is expected of your employees? Make sure every applicant gets the full picture before either of you makes a decision you might regret. 
Check out candidates personally: For more senior roles, whenever possible, go and visit the candidate in their existing place of work. Are the employees competent and well-trained? Do they look and act professionally? Are they efficient and organised? 
Listen to conversations, and try to talk directly to the people who work with the candidate. What you see here reflects what the person will bring to your organisation.  
Ask revealing questions: What's the best idea you ever came up with to improve your business? 
Planning your day, week, or month: once again, Lee's focus on how people structure and plan their time comes to the fore. He goes on to tell a short anecdote about a candidate who had all the relevant technical competencies to fulfil a role. However, their approach to time management and planning was so at odds with Lee's vision that he felt they would not gel well, so he didn't hire them.
Find out what really matters to your applicants: take the time to find out what matters most to candidates; ask about their families and friends, as well as their hobbies, passions, and leisure interests. Well-rounded people who want balanced lives will ultimately be more productive than workaholics with no interests outside the office.

 
If possible, have candidates demonstrate their expertise: On-job evaluations get candidates to demonstrate technical elements of the role, as well as see how they handle themselves under pressure.  
Select the best candidate, not the best one available: We all know that many companies are too quick to hire and too slow to fire. In the long run, it's better to put in the extra work to fill slots with the right people. After all, think about how much time your waste cleaning up the mess made by unqualified hires, not to mention having to go through the hiring process all over again. 
If you're sitting on the fence about hiring someone and you're getting impatient, try this: imagine the person is your leader. Can you see yourself working for them? If you can't, then keep looking. 
Look for people to nurture and promote: Look for signs of leadership potential: intelligence, self-direction, initiative, good relationship skills, high energy and a positive attitude. 
Find people who strive for performance excellence; who want to grow and learn and take on more responsibility; who seek out development opportunities to better themselves, who are reliable, on time, and didn't whine when they were asked to stay late or come in early.  
Think about children playing hide and seek. After a while they start making noises because they want to be found. So do future managers hiding in your organisation!
Constantly evaluate performance: The Disney Annual Cast Excellence survey asks a number of questions that leaders know are important metrics on which their own performance is evaluated. These questions include:
I trust the people in my work team
I receive the training I need to do my job well
My work team values different points of view
My immediate leader deals with me in a truthful manner
My immediate leader makes the best use of my talents and skills to accomplish team goals
My immediate leader accepts responsibility for failures, as well as successes
I trust my leader
If given the choice, I would work with my immediate leader again.
Surveys like these should be in addition to normal daily performance metrics and KPIs, but too often companies dismiss them as being the soft stuff.
The truth is that often the soft stuff is actually the hard stuff that leaders need to master.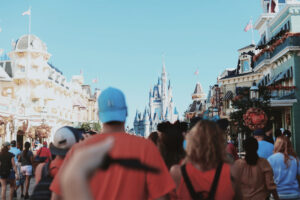 Recognise it when the job doesn't fit the talent: Figuring out what to do with employees who don't fit is one of the hardest things for leaders to do, yet it's one of the most important things for them to do. 
People who are promoted to an ill-fitting position usually know pretty quickly that it's not their thing, but they don't necessarily speak up. For one thing, they might be too embarrassed to admit it; for another, they like the salary, prestige, and perks of the new position. 
It's up to you as a leader to take the appropriate action: offer assistance to those who need more time or help, and for those who don't fit the jobs they were placed in, work hard to find positions where they can add value. 
Terminate quickly and kindly: Once a decision is made to let someone go, act quickly. Needless delays do not spare the person pain, and it certainly won't do your stress levels any good. If someone is not performing well, you owe it to everyone on the team, as well as the company, to change the line-up as quickly and efficiently as possible. 
I wholeheartedly agree with Lee here and in my experience managers never regret dealing with performance issues. What they do regret is not dealing with it sooner.
The bottom line is this: no matter what kind of company you run, your people are your brand; if you don't have good people, no amount of marketing, advertising, or PR will make up for it.