Plan – "I love it when a plan comes together!"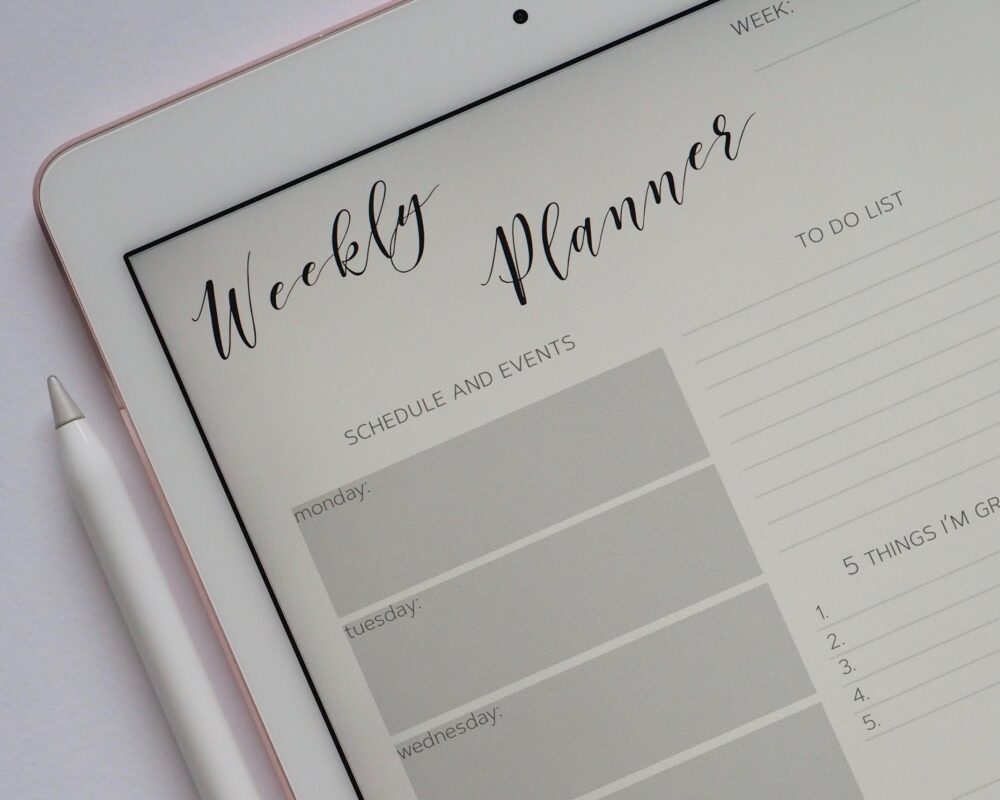 John "Hannibal" Smith's catchphrase from the ludicrously fun eighties TV show The A-Team is perhaps a better endorsement for the successful execution of the plan than for the need to create a plan in the first place. For me though the two are inseparable, there's little point having a fantastically intricate, well-analysed plan if it's not implemented and followed up to ensure success.
Execution is the name of the game of course, but I'll touch on this in greater detail in a subsequent blog, as we near the end of what I refer to as the Critical Impact Activities (CIAs). These are the activities that multi-unit managers must learn to execute consistently to be effective in their role. As a reminder the six CIAs are – Analyse, Plan, Communicate, Observe, Develop and Review. This blog will delve into the Plan a little more, to understand why having a disciplined and structured approach to planning is so important in my view.
Plan – on the face of it, this CIA is clear and concise. It refers to the tasks and activities that multi-unit managers need to undertake to create a road map that will lead their team to success, both in terms of financial KPIs and the all-important development of the team.
Now try not to groan when I mention the term SMART objectives, Yes, I know just about everyone in business can repeat the mantra of Specific, Measurable, Achievable, Realistic and Time Bound (or variations of the same theme). However, in my experience, a manager's ability to recite this bears little or no relation to their ability to write objectives that conform to this standard. Why this seems to be such a universal challenge for people, is perhaps best suited to another blog and for more learned commentators.
From a multi-unit manager's perspective I believe creating a robust and value-added action plan is achieved through the following steps:
Analyse current performance and consider what needs to be achieved – why does it matter?
Determine what you need to do to close the gap – (if performance is under where it needs to be) or the size of the opportunity that you want to exploit.
Get specific! – move from vague or generic statements to a set of clear and specific steps that need to be achieved. Whenever feasible get the team involved in the identification of these activities and tasks. Getting their input into the generation of the ideas will lead to much greater implementation and follow-through.
X to Y by when? – measures are critical, whether it's a hard measure (£ or % are very common) or a softer measure (eg, the number of sales training meetings taking place). Don't forget to set a date for when it needs to be achieved as well!
Accountability – who owns the goal? Is one person responsible for each step or are several people involved?
Avoid "ongoing" – the perennial favourite of many an action plan. While the sentiment is understandable, (people want the standard or action to be achieved and then maintained until further notice), it is important to set a date when the relevant standard/action needs to be in place by. It can then be stipulated that the standard be maintained and reviewed on an agreed basis.
Communicate – make sure everyone who is involved in the plan, knows about the plan. It seems obvious but I've seen some well-crafted action plans that had little impact on performance because individuals were unaware of their contribution, what they were supposedly being held accountable for. Writing the action plan down is essential for two reasons:
It helps all concerned to sense check their plan, measures, deadlines, who is involved etc to ensure the best possible outcomes.
It provides a formal record to allow for progress to be reviewed and performance managed accordingly.
Close the loop – ensure there are regular opportunities (monthly or quarterly) where progress with the action plan can be formally reviewed, recognised or corrected.
Working with a multi-unit manager to help reduce a weekly sales gap between actual performance and budget requires a plan along the lines described above.
Analysis of the data showed that breakfast and late afternoon provided real opportunities to grow sales as footfall was already high. Yes, efforts could be made to grow sales in quieter trading periods as well but the focus was on incremental sales during times when there were already significant numbers of customers to up-sell to (make a difference, where it makes a difference!)
The plan involved focusing on specific products to up-sell during these trading peaks. For example, in the morning an up-sell of fresh orange juice was deemed to be a "perfect partner", when allied to breakfast purchases such as coffee or a croissant. Later in the day, treat items to provide an energy boost would be emphasised with confectionary and pastry products becoming the up-sell focus.
Awareness of the great margin these up-sell items provided was also helpful in identifying which products would be at the forefront of suggestive selling efforts. It should be noted that this was achieved through full engagement of the team members, with their suggestions (eg, promoting orange juice) at the forefront of the plan. Moreover, because the team came up with the idea of pushing orange juice sales, they determined a successful selling strategy which involved highlighting that the juice was "one of your five-a-day of fruit and veg" alongside the fresh nature of the juice (it was being squeezed on-site, rather than being sent in already made). A hopper of fresh oranges sitting atop the juicer provided an appealing visual to the customer which the team member could point out.
Even though clear financial targets were set (eg, growing sales by £150 per morning shift) the real key was to break this down into a tangible, measurable goal for the team. How many orange juices the team needed to sell each shift was calculated, with each team member agreeing a goal at a shift briefing in order to contribute to the overall target.
Tracking progress throughout the shift (whether using till systems or by simple tally charts on paper by the till point) was important to monitor achievement towards the goal for recognition or correction purposes. It was the discipline of ensuring that shift performance was reviewed EVERY shift, that I believe ultimately led to the successful execution of the goal.
Naturally there was a number of steps involved in achieving this goal including the first stage of getting the team's view on what products could best be promoted and up-sold, plus a number of mini-training sessions to help the team with selling techniques which would be both genuine and effective.
In total, there were around seven actions written down as part of this sales goal. Each one had an owner, deadline and a measure, even if it was simply, "conducting the training session with all 15 team members over a two-week period".
Ultimately the measure for the overall goal was to achieve an average sales increase of £150 per morning shift over a six-week period. If reached this would, alongside similar suggestive selling activities at other parts of the day, close the sales gap that had opened, nearly three periods into the financial year.
Closing the gap is only the first goal. Pulling back three months of lost sales revenue would ultimately be irrelevant if the unit didn't start hitting budgets each period going forward. Therefore the sales plan which was initially a reaction to a gap between actual and budgeted sales, became a permanent feature where the team proactively looked at how they were going to exceed sales going forward.
In less than six months the sales gap was eliminated and sales were growing sufficiently to outstrip budget for the first time. Like Hannibal would be, the multi-unit manager was delighted that their plan delivered the required sales boost to both close the gap and start exceeding budget for the first time.
Although, unlike The A-Team, no duck tape, welding gear or limitless supplies of ammunition were involved!