Bite-sized course improves one-to-one meetings for fish and chip chain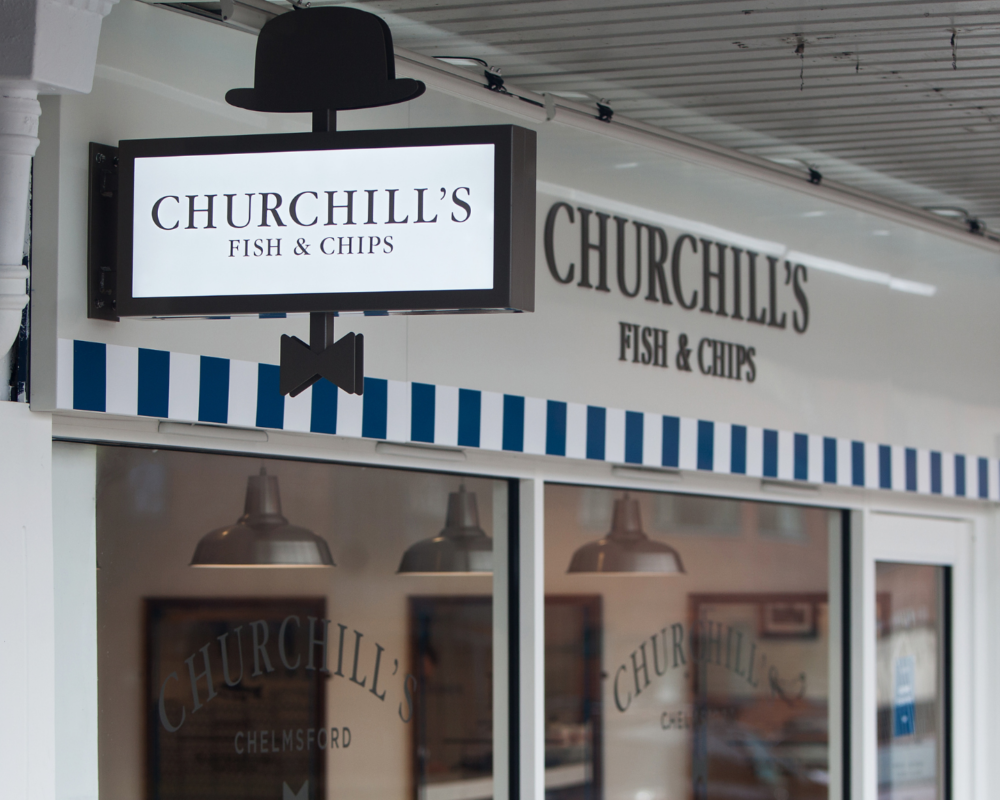 The Chesterford Group operates over 40 branded fish and chip shops and a host of virtual kitchen brands, throughout the South, South East and South West of the UK, serving over 3 million meals a year. Wayne Shaw, Head of Operations, leads a team of five multi-site managers, who in turn oversee all aspects of the operation at the unit level.
Challenges
Wayne's 1-1s were getting scheduled more frequently (and well in advance!) but he felt that he could be more consistent and structured with his approach.
He was only making very basic notes in his diary, before the meeting, and it would be more about the things that were frustrating him, as opposed to being about the other person's issues. He wasn't giving it much thought or planning beforehand.
Actions
Wayne completed our Better 1-1s = Better Results course, which consists of three modules and uses scenarios and outstanding manager top tips. The course takes around an hour in total to complete.
Outcomes
We asked Wayne what he thought about the course:
What ideas or elements of the course content has been most helpful to you and why?
I really liked the course and especially the video in it. It was obvious from the start of the course, that I could take away ideas that would help me hold better 1-1s with my team. Overall, it's a very informative course, with lots of great best practices which you can take away and implement immediately.
There are several documents in the course that you can download, how have they been useful to you in terms of implementing your learning?
The PDFs are good to use for preparation, especially the one about better questions which you can use to cherry pick one or two questions to ask at the 1-1.
Can you identify the actions that you will now take to improve the effectiveness of your 1-1s, as a result of going through the course?
I now start the 1-1 by asking them what's on top of their mind, so we can get to the stuff that might be causing issues or potential blockers for them. If I immediately say what issues are top of mind for me (and if I set the agenda) I'm taking over the 1-1, sending out the wrong energy. I've got to provide a safe space where they feel they can open up and talk to me about anything that's bothering them, personal or professionally.
The programme really bought home that the meeting is the employees' meeting. It's not my meeting as the boss. I found that even though I absolutely know this, I have to make a conscious effort to demonstrate it.
Another key takeaway was a reminder that it's really important to listen (and learn). Because quite often, from a leadership point of view, it is very easy to just talk, talk, talk at the person, being very directive about what they need to do. As opposed to actually listening!
On a scale of 1 to 10, how likely is it you would recommend this course to a friend or colleague?
A 10 easily. I've already suggested that my colleagues do the programme too.
For me, the 'killer reason' that this course is worth completing is that you'll learn how to prepare and follow-up great 1-1s that put the employee at the heart of the conversation (not me or my agenda) as this is their 1-1 meeting, not mine. I like the fact that there's only three modules to it. Sometimes when you open online courses you discover you've got eight or nine modules to go through and wonder how you're ever going to get through it! With this programme there's no reason someone can't complete the session in an hour, maybe less if you get all the quiz questions right!