Time is money. How are you spending it?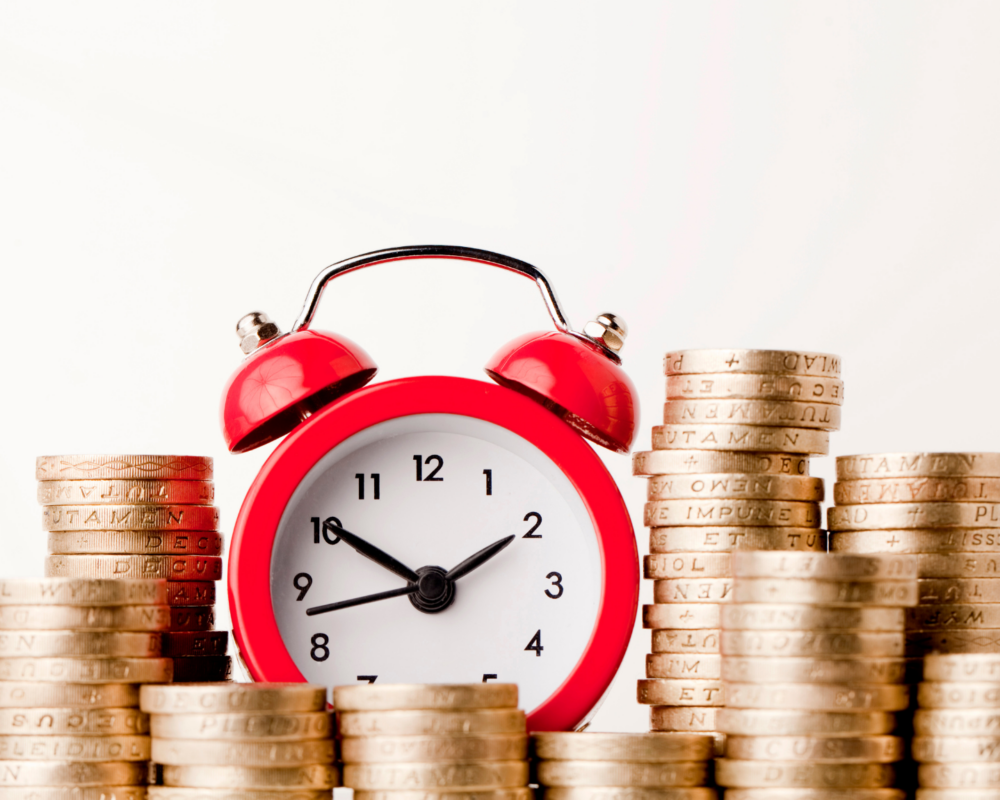 We all have 168 hours in our week. That's all anyone gets to be the most effective and productive they can be, at home or at work. But while everyone knows how many hours a day or a week we have, have you ever taken the opportunity to work out what your time is worth in purely financial terms?
Let's just explore this from a work perspective for a moment, and for the sake of using easy numbers, let's work on the number of £50,000 as an annual salary for a multi-unit leader. If you're an ops director or an owner/operator, your annual income will no doubt be different but follow along, as this is highly relevant to you too.
Now, assuming you have five weeks of annual holiday, eight public holidays, and two days off a week (104 for the year) that adds up to 137 days away from work. Yes, I know that doesn't reflect the hours we work on days off or worse when we're on holiday, but we'll get to that in a moment.
That leaves 228 days at work a year, which equates to a round-day rate of £219. If you work eight hours a day, that makes your hourly work rate £27.38.
While that may feel like a high number for some people or less than expected for others, I doubt many people employ team members in their business at an hourly rate of over £25.
Now, I'm a great believer in the idea that we "delegate to elevate"; normally "elevating" someone else to learn a new task or to have the opportunity to experience something new. But there's also nothing wrong with looking at delegation as an opportunity to elevate ourselves; freeing us up to tackle tasks that we're best placed to do or that quite frankly someone else is better equipped to perform than we are.
I took that view a while back when I was trying to conduct a number of marketing activities myself, including sending out regular email communication to our subscriber community and using social media to post new content, top tips, etc.
Firstly, I had to be honest with myself and ask how much time I took to do these tasks and how well I created new content for email and social posts. I concluded that I spent way too long creating content that wasn't as polished and powerful as I would have liked.
I was immediately struck by the thought that as I've been doing my company's social media marketing for the last six years, why don't I just take it on the chin and carry on as before, even if it does take 25 to 30 hours a month to do it all. Plus, if I can do it myself and avoid paying another person to do it, I'm making more money for my business, right?
And so, I carried on for a few more weeks, until I eventually realised that while I was mildly competent at doing these tasks, I was certainly not exactly an expert. Indeed, I was paying someone (ME!) a fair amount per month to do a job someone else can do better and more productively, potentially saving money at the same time as improving the quality of the output. And I was costing myself the time that could be better spent doing something that only I can do.
Of course, the opposite of this scenario can also be true. My point is that if you don't know when to hire someone (or not hire someone) to improve your business, you're wasting money and your own valuable time. That time can invade our valuable personal time when we could be with our loved ones, visit friends, or simply do hobbies and activities. It's not good to sacrifice this time with a "work comes first" mantra.
Isn't that why many people hire gardeners, a handyman, or a cleaner; to give us time back to spend on things that matter more to us or that we simply hate doing (confession time, for me it's the cleaning!)
At work it could be someone to act as an administrator for you, reconciling bank transactions, keeping expenses, managing your diary, updating basic reports, or maybe there's a need for a creative skillset that you lack.
Ultimately, it all starts with an understanding of what we're being paid in relation to the hours we work and the tasks we're undertaking. Then a clear-minded consideration of whether we're best placed to do that task in the first place (from a time and cost perspective) and a focus on the quality and quantity of the output we produce versus what a subject matter or skilled expert could produce.
If you'd like to find out more about making better use of your time, take a look at the Full Focus Productivity programme we run as certified Full Focus Pro Coaches. You can also download our free three-minute time management assessment.