"Ten out of ten: key takeaway ideas" for better one-to-one meetings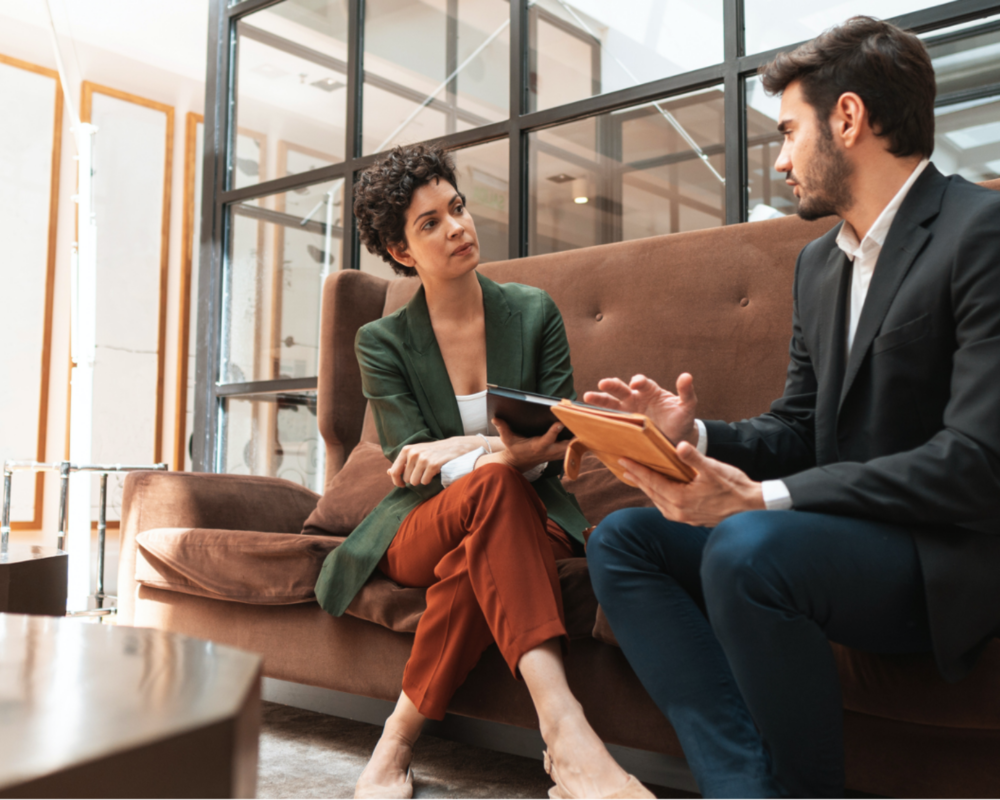 It's been a few months since we launched an exciting new bite-sized course, Better 1-1s = Better Results and it's been great to see the positive feedback. The course is a partnership with Upskill People. Its core goal is to help managers create processes that facilitate effective one-to-one meetings (1-1s) with their team members – and truly make an impact in that valuable, focused time.
One-to-one meetings need to be more than status updates. Too many managers don't receive training in how to facilitate effective 1-1s with their team. This can result in these meetings either not happening at all or being used as a progress update at best. This course takes about an hour in total and is all about enabling managers to fully check in with their team members, not just check up on them!
Better results all round
The course consists of three modules and uses scenarios and outstanding manager top tips to help participants learn about:
The benefits of 1-1s and how to plan and prepare for them – frequency, location and agenda; regardless of whether your team member is based on-site with you or remotely
Facilitating the meetings, using great coaching skills and acting on feedback
Scheduling of tasks and reviewing and following up on action points.
As more managers have completed the course, which is part of Upskill People's Managing People series, we've seen some great feedback. Participants were asked about the most helpful elements of the course, the actions they are going to take now after completing it, whether they would recommend it, and more. Here's what they told us:
Ten out of ten!
"It was obvious from the start of the course, that I could take away ideas that would help me hold better 1-1s with my team. Overall, it's a very informative course, with lots of great best practices which you can take away and implement immediately.
For me, the 'killer reason' that this course is worth completing is that you'll learn how to prepare and follow-up great 1-1s that put the employee at the heart of the conversation (not me or my agenda) as this is their 1-1 meeting, not mine." Wayne Shaw, Head of Operations, The Chesterford Group
A clear sense of the preparation and structure:
"Before, I was just doing quite an informal chat and I had my notes to remind me of things we'd discussed, but I think I will make my 1-1 meetings a little bit more formal now.
Perhaps most impactful for me, was the recommendation to ask the other person to summarise at the end of each meeting, who's doing what actions. This is so helpful in uncovering misunderstandings or just things that were missed during the discussion that I thought were clear. I also learnt the value of setting the example when it comes to being very specific about deadlines." Sophie Oldfield, Operations Director, Concorde BGW
This is a great course to remove the issues that can arise when there are unclear expectations, a lack of accountability, or insufficient feedback between managers and their team members.
You can purchase Better 1-1s = Better Results directly from the Upskill People store. Read the full Success Story.
To secure course access for larger groups of managers, or indeed as part of a wider use of the Managing People series, please please get in touch to discuss your needs and agree pricing.