Time Management Magic, casting the Productivity Spells.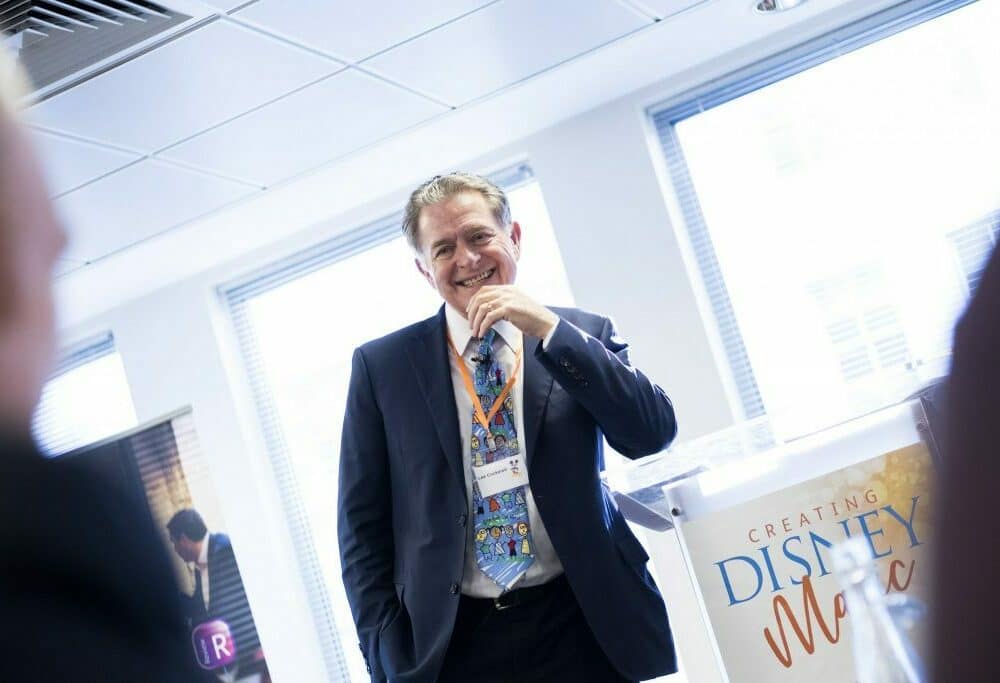 Time Management Magic, Casting the Productivity Spells.
An exploration with Daniel Mills, Andrew Lawson, Lee Sheldon and Lee Cockerell.
Welcome to the latest (and very different) episode of the Multi-Site Masters. This time we focus our attention on the topic of time management and personal productivity. We're setting this in the context of our new one-day workshop "Time Management Magic" which MMU has developed, based on the inspirational best-selling book by Lee Cockerell, former Executive Vice-President of Operations, Walt Disney World Resort, Florida.
Time is the most precious thing we never seem to have enough of – so how we use it is one of the most fundamental choices we all have to make. People who know what to do with time, seem to get more time available to them, whether it's at work or at home. It must be magic since we all have the same amount of time available, right? So, what's the secret?
It's not about the hours you put in, it's about what you put into your hours.
Time Management Magic is aimed at anyone who feels that they need to take control of their time and their life; whether you're a sole-trader, leading a small team, a manager at a larger organisation or anyone with a demanding schedule from any walk of life.
In this podcast, you'll learn the essence of the Productivity Spells and why these are so crucial.
The Clarity Spell – getting clear on what matters most among the busy whirlwind of our daily lives. What are the "hard choices" that we often put off until it's too late?
The Planning Spell – clarity will only get you so far; you need a plan to get you started and on track to achieving your most important goals. We explore the difference between goals and objectives and share the secret ingredient that's critical to delivering on your most important objectives.
The Technology Spell – today's tools should make it easier than ever to be productive in our personal and professional lives. And yet…these same tools can drain our productivity levels. We share best practices to help you take control by learning when and how to best utilise these tools.
The Meeting Spell – next to rampant technology, unproductive and ineffective meetings must rank as the most serious productivity drags. We explore how to be the one to prepare for, facilitate and follow up on meetings that make a difference to you and others.
The Delegation Spell – nothing boosts long-term productivity more than developing others to take ownership for tasks, activities and projects. You get time back and they get to grow too but how do you ensure that you delegate effectively and with the right level of autonomy?
For this exploration of Time Management Magic, I'm joined by one of the co-founders of MMU, Daniel Mills, and Andrew Lawson, a busy restaurant general manager for TGI Friday's who recently attended the pilot of the programme. Andrew shares his thoughts on the most valuable aspects of the Productivity Spells and explains how he's putting the lessons he learnt into action! In addition, we'll hear directly from the author of the book Time Management Magic, Lee Cockerell, and find out why he thinks; "Nothing is the way things are. They are the way you let them be"!
Also, make sure you stay tuned to the very end of the episode to discover the code for a very special offer for our Multi-Site Masters listeners to attend the Time Management Magic workshop in 2019 for a reduced price!
To find out more about the Productivity Spells and the difference that the Time Management Magic programme could make to you or your team, please visit our Eventbrite page HERE for more details.
Download the white paper "The Triple Overload" by Beat Bühlmann and Graham Allcott, that we mention during the podcast HERE.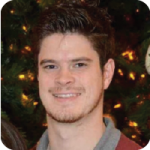 Guest: Andrew Lawson, Restaurant GM, TGI Fridays
Contact Andrew: andrew.lawson@tgifridays.co.uk | Andrew's LinkedIn Profile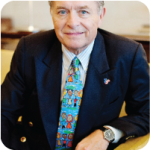 Guest: Lee Cockerell, former Executive Vice-President of Operations for the Walt Disney World® Resort | @LeeCockerell
Contact Lee: LeeCockerell.com | Lee's LinkedIn Profile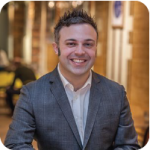 Guest: Daniel Mills, Co-Founder of MMU
Contact Daniel: daniel.mills@masteringmultiunits.com | Daniel's LinkedIn Profile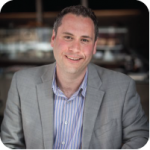 Host: Lee Sheldon, Co-Founder of Mastering Multi-Units | @sheldious | Lee's LinkedIn Profile
Contact Lee and his team: contactus@masteringmultiunits.com | @MMU_Global
Listen to the episode here:
Podcast: Play in new window | Download